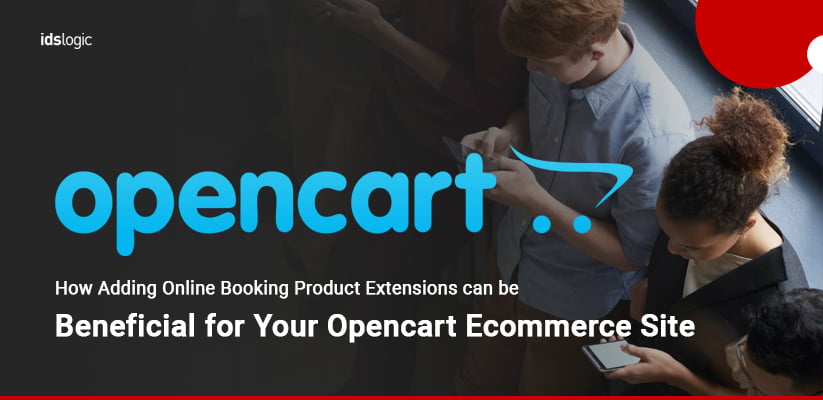 How Adding Online Booking Extensions can be Beneficial for Your OpenCart Ecommerce Site
Earlier customers used to stand in long queues to get their tickets for their train reservations, movies or shows. But today, things have changed a lot and booking websites have captured the market because of the advantages of purchasing a ticket or booking any reservations from the comfort of home. Customers are more aware of various products available in the market and love to have a detailed comparison with the existing ones.
If you have an OpenCart ecommerce booking website, then your products will surely have a higher change of getting reserved faster. Instead of following the traditional methods of finding the phone number of a service provider and calling them up just to solve your queries or to know more about the product, online booking product websites can easily offer you live updates about the availability of the product and also the validity of the reservation of a ticket or purchase slip of the booking.
Creating an online booking website with OpenCart development can help you to add a lot of features that your customers can enjoy. There are many websites that are currently capturing the market like booking.com, Airbnb and etc. Today, the process of booking products have changed and everything has gone online.
Your Opencart Website will be Able to Offer 24/7 Service
Unlike other business that are offline, you don't have to sit in your store for 24 hours so as not to miss any of the requests of your potential customers.
With your online booking OpenCart ecommerce development store, you can allow your customers the option to book your products anytime of the day and without any hassles. Research has also stated that immediate availability of products or services can dramatically increase your sales and revenues.
Offer Easy Cancellation Feature:
Imagine a situation when you have booked your stay in a hotel offline and after searching on the net, you find some better options at cost effective rates. If you have already made the payment, you can hardly cancel it making the slot available for other customers. You have no choice before you.
But with your Opencart booking website like the booking reservation system or any other Opencart extension having similar features integrated to your site, you will have a better chance of cancelling the booking thereby, making the slot available for other buyers. This is an advantage for both the parties.
Opencart Booking Extensions Reduce Conflicts and Offers Efficient Management:
Running your business is not an easy task and when you are managing booking services of a hotel or travel bookings then you should have a very systematic management so that there are no conflicts with time slots and you also have a better grip on your business so that you can focus on expanding your online business and capture the market.
Also Read: Why Choose OpenCart for eCommerce Website Development?
With multiple chains of hotels and travel itinerary to manage without any issue is only possible with the right ecommerce platform and feature rich extensions. OpenCart developers can easily integrate various extensions to solve your purpose. 
Offer Real Time Updates and Discounts:
With competition increasing day by day, what you need is to maintain a reasonable pricing that is beneficial for your customers. You can offer your customers, live or real time updates and also some special discounted price based on festival offers or seasonal sales to attract more customers. Opencart ecommerce development allows to have the website integrated with advanced booking and reservation discount extensions that offer the store owners to set the price based on the different aspects.
With the whole world online now, customers also want to explore everything using the net and business owners can capture the market by creating online booking websites using Opencart ecommerce platform
Also Read: The Benefits Accelerated Mobile Pages in Opencart