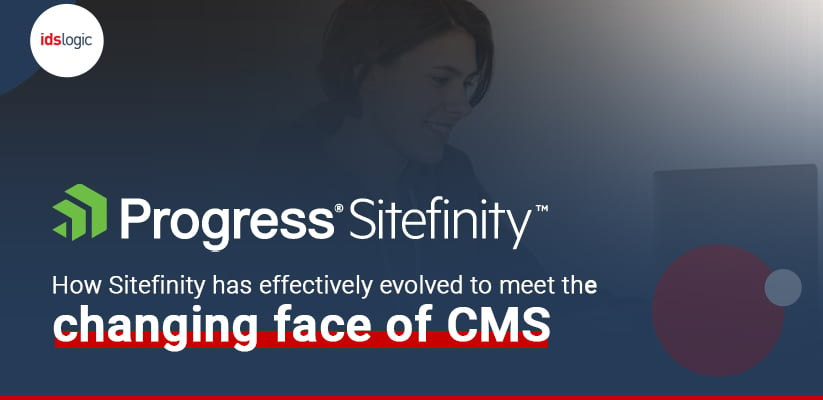 How Sitefinity Has Effectively Evolved To Meet the Changing Face of CMS
Content management system has seen a dramatic transformation in the past few years and thanks to its open source feature that enterprises have accepted it to create websites that are feature rich and can help to satisfy the changing demands of the customers. Open source CMS market is gaining traction in some circles and the overall open source software market is also growing rapidly. Choosing the right CMS is not a straight forward task and requires an in depth understanding of both the organization's needs and also the market.
The role of CMS is also changing and with technology evolving, CMS has been mainly driven by the changing needs of the customers. Today, more and more businesses are bringing what they do online and there is a need for technology to be used as an enabler rather than an obstacle.
Sitefinity CMS and How It Meets the Present Needs:
Content has always been very important and today user's expectations are always flavored by their initial experience with the site and it is in this context and benchmark against which everything is measured. The early CMS was a complex software system that could be operated by a user having significant technical knowledge. These systems definitely paved a way for what we use today, but it is a far cry from the technology that is needed today.
Sitefinity development is a modern CMS platform that comes with latest features and is tasked to give the customers an enjoyable, personalized and effective experience, which also use artificial intelligence techniques while being easy to navigate and explore for an everyday user. Sitefinity CMS is a DXP, which means Digital Experience Platform. With the rise of the DXP, there has been a response to the emergence of the new digital touchpoint that are like voice, AR, chat, mobile and etc.
We all know how important the customer experience is and the types of experiences that the customers are now demanding and how diversifying they are meaning content management systems too need to be extremely adaptable. Sitefinity CMS development is a DXP and brings together all the different experiences and also the touchpoints under one simple roof, which is simple to use and is also reliable and secured. The evolution towards the DXP has also been initiated by more and more people and businesses that are moving online.
Also Read: How Sitefinity AMPs can Help to Increase Organic Traffic to Your Site
Sitefinity development companies are using the platform to create websites that are customizable and does not need any technical coding to program it for any specific requirements. Striking a balance between the advanced capabilities and simplicity for the users means making the system compatible with all the external programs.
Top Features That Make Sitefinity A True and Modern CMS Platform
Sitefinity development is a unique web content management platform that aims to deliver a seamless experience to the visitors and it also enables synchronization with the external systems like Marketo, Salesforce and it enables the users to manage multiple websites that may have shared content.
Besides this, Sitefinity CMS developers can also help to create personalized content based on the journey of the customer's analysis and advanced analytics.
Omni channel personalization is also now the picture for marketers and Sitefinity can be hosted either on premise or in the cloud.
It is by leveraging the data through the power of automation that the platform allows the marketers to create target segments that enables a more effective and tailored messaging.
Multichannel management is also a feature that makes it easy to engage the customers whenever they are using the cognitive capabilities in the digital world. For the users, a single interface and a single click publication tool can make multichannel engagement easier.
Also Read: Why and When Should You Choose Sitefinity Multisite Management for Your Business