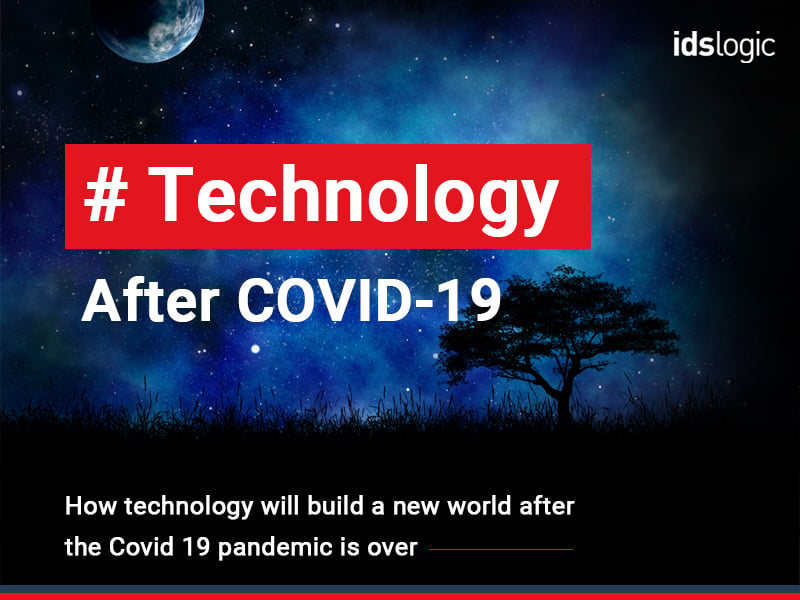 How Technology Will Build a New World after the COVID-19 Pandemic Is Over
The coronavirus pandemic is still unfolding and with more than a month now into the lockdown period, it is already very clear that the outbreak will have major changes in the technology industry, the way we work, buy things and even how we learn.
Many of us are spending time trying to get used to the new lifestyle changes that the virus has brought on us and we are also beginning to ponder about the end of the crisis and how the world will look once the pandemic is over.
This is a great time to round up some opinions about how this covid-19 may change how we think about various aspects of both work and life. It is true that long before schools closed and employees chose the remote work option, technology was changing the modern world.
But with the coronavirus into effect, those changes are adopted at a faster pace so that businesses, organizations, industries and academic institutes can easily survive in the market after the crisis.
Remote Work will become the New Normal:
The pandemic has affected the workforce and has forced organization to choose the remote work option. We are seeing the effect in terms of traffic patterns that are shifting, various resources handled, connectivity and etc. Employees are now accessing their office from various locations and finding various means to connect with coworkers, and even the employers are now more flexible in how they respond to the employees needs through more dynamic, secured and cloud based technology.
SharePoint development has gained much popularity as it helps to manage, store, publish and share documents with staffs and partners spread in varied locations. It has made remote work possible while staying connected with each other. Organizations are already investing in it to make business processes smooth and seamless.
Also Read: COVID-19: What You should Actually Know About This Highly Contagious Disease
Customer Behavioral Changes in the Ecommerce World:
The global pandemic has made people switch to online modes of shopping because this is the only means to maintain social distancing. Ecommerce industry will surely see a huge change in the way people purchase things and more and more people will switch to online means of shopping. Investing in an ecommerce store is no more a choice, it is the only option to survive in the competitive market.
Magento ecommerce development has come up with the latest and advanced features that can help retailers bring their products and services online. Magento is a platform that has helped business owners to operate even during the lockdown period and meet the changing demands of the customers efficiently.
Also Read: The Impact of COVID-19 on Ecommerce Business and the Change in Shopping Behavior
Elearning to Ensure Continuity:
Needless to say that technology has transformed the way education is delivered, but today Covid-19 will also ensure that elearning solutions are adopted by the education system in the long term. Covid 19 has illustrated how globally interconnected we are and that there are no longer such things like isolation issues and actions.
Today, academic organizations are able to understand this interrelatedness and navigate across the boundaries to redefine the role of education.
Learning management systems LMS like Moodle development are great platforms to leverage the differences in education and work in a collaborative manner. The platform helps to develop online courses that students can gain access easily through a few clicks on their phones or computers and this will ultimately redefine the role of both the educators in the classroom and learners.
Moodle LMS services can change the schooling system and increase the effectiveness of both teaching and learning by offering multiple solutions that are innovative, mobile based learning models, which can be easily adopted by all irrespective of their geo location.
Also Read: With COVID-19 Outbreak, This Is the Right Time to Create Your Moodle Online Course
In this time of crisis, what is needed is a well featured and effective education practice that can drive productivity, continuous learning and at the same time ensure the overall progress of the learners.
Artificial Intelligence is a Necessary Tool:
We have already come across various AI features that are now being implemented in software applications. With the coronavirus damage, we can now see how AI platforms can assist workers in sending first alerts of the outbreak. Today, the algorithms are used to help screen the potentially affected people. It is after this pandemic that AI technology will be used more to speed up developments in various areas and create tools that can aid the professionals to perfect their craft.
At the End of the COVID-19 Tunnel, We Will Surely See the Light:
Once the COVID-19 saga comes to an end, there is no doubt that changes will be observed in various aspects of life. It is true that life will be significantly different, but we hope that it will bring in some positive effects too among us and technology will play its role to serve the larger cause of humanity.