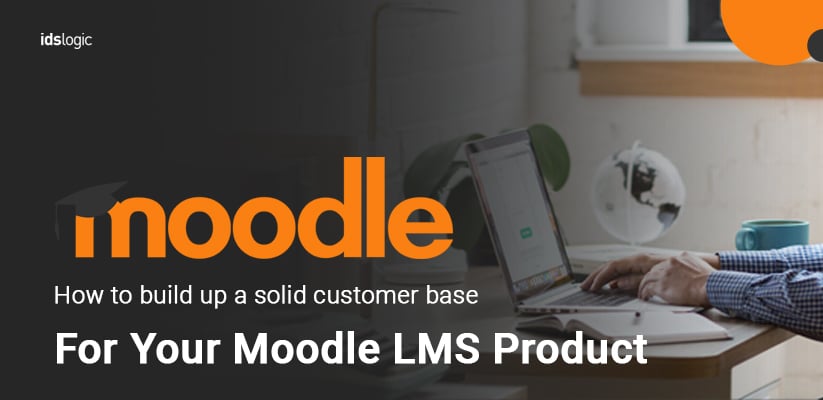 How to Build Up a Solid Customer Base for Your LMS Product
Are you satisfied with the results of your marketing efforts?  Or are you finding it hard to crack the LMS market and create a solid customer base for your startup business?
Business success often depends on the decisions that are taken for planning or other operations. You might think that investing in LMS is a simple process. All you need to do is choose a perfect platform that offers you the features that fit your business. But this is not the end. The ultimate purpose of your business is to expand and grow and reach out to other markets to create a permanent customer base. 
Here in this blog let's discuss the most important Moodle LMS features that you should consider from a long term perspective while implementing LMS development for your startup business.
Conduct a Thorough Market Research:
Conducting a research work regarding your Moodle LMS marketing strategies is crucial for startup companies. It is very important to pay close attention and understand their customer base and the rate at which they expanded since they implemented LMS development.  This will surely help in understanding the needs of your customers and what other companies do in order to grow their target base. The following questions can help to identify your USP and help you determine how you fit into the present Moodle LMS market.
Does my LMS product address any customer pain point?

Is my Moodle LMS product unique from my competitors?

Are the customers willing to pay for my LMS product?
Create Brand Awareness Using Varied Channels:
If you are looking for continual growth of your customer base, then it is important to build brand awareness. You have to start your own marketing and publicity campaigns so that your potential prospects get to know about your brand and what it has to offer. You can start it with a PR team and the team helps you to advertise the LMS products and then attract fresh customers and help to retain the loyal ones. In order to increase your brand awareness, you can use social media platforms, host live events and also offer free e-books instead of email opt ins.
Also Read: Integration of H5P with Moodle LMS: A Great Match
Start a Customer Engagement Campaign: 
Excellent customer service is essential for increasing the visibility of your brand and increasing sales. For this, you can start a social media page and allow your customer to interact, ask questions and share their views. This gives a great chance to keep the customers engaged on a personal level and also address any concerns that may arise about your LMS product.
Encourage Reviews and Testimonials
To increase the level of trust on your products, you can ask your customers to pen down reviews online and also provide you with testimonials that you can display on your site. This way prospects can be aware of what the platform offers and also about the quality of the product that the company offers. The most important thing is that they will come to know that it has lived up to the customers' expectations.
Choose a Flexible LMS Marketing Schedule:
To boost your Moodle LMS product, your marketing team can plan for a schedule with ongoing social media outreach. The schedule will allow you to keep a track of your business operations and help to avoid any marketing redundancies. You can use some analytics to evaluate your monthly sessions to monitor your efforts even more effectively.
Also Read: Tips to Implement Your LMS Application Successfully/span>