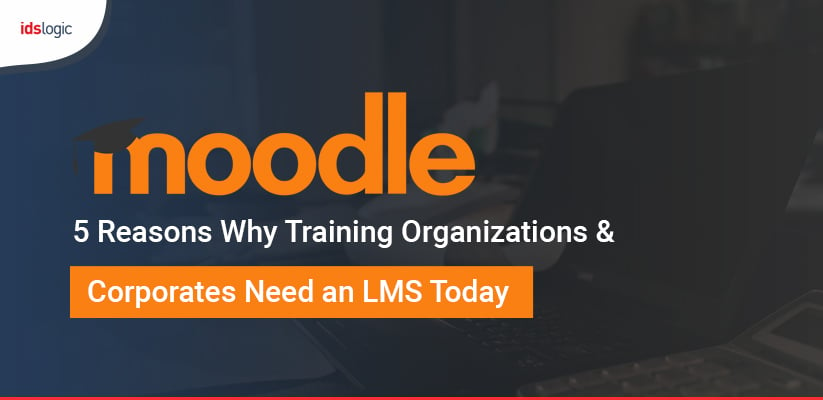 5 Reasons Why Training Organizations and Corporates Need an LMS Today
Training and development has always been an important part of all companies irrespective of its size. Trained employees often mean better performance and skilled resources, which ultimately helps to increase more productivity. It is a common myth that learning management systems are solely intended for only big organizations with large staff members and large budgets. However, the truth is that even small businesses can also benefit the most from an LMS development and it is with the aid of this platform that organizations can gain the ability to attain effective employee training and development without having to spend a fortune.
Regardless of the sector or the type of users you have, LMS can be a powerful tool that helps to widen your customer base, increase the profits and attain business success. in this blog, we will focus on some of the benefits of using an LMS to help your organization to thrive in the competitive marketplace.
Top Benefits of Using an LMS to Help Your Organization
Enhance the Customers Service Operations:
It is a fact that well trained employees often lead to improved customer service and that they have proper knowledge of their services and the products to successfully represent the brand. It is by using an LMS development platform in a small business that you can give your employees the ability to learn about the materials, which will significantly boost the customer service skills which will further lead to customer loyalty and increase revenues.
Centralized Storage for Data and Learning Materials:
Learning management systems always allow you to store a lot of learning data and business related information in a centralized location. Instead of filing the cabinets or storing data in various computers, you can easily keep it all in a single place and then gain quick access to it when it's time to train the new employees or want to update the courses. This will also reduce the risk of losing data and ensure that all the data is safely stored on a remote server.
Also Read: How LMS Chatbot Integration Helps Organizations to Offer a Personalized Experience/span>
Give the Organizations the Opportunity to Offer Real World Training:
By hiring an LMS development company in India, you can create applications that will give your employees the chance to get real world training without having to venture into the real world.  They can easily fine tune their skills and also learn about the company procedures by using the LMS modules and courses that can be easily customized to mimic the real life scenarios.
Track Employee Progress and Skill Sets:
With an LMS application, you will now be able to keep a track of your employee development and progress and you will also get all the results and reports that are available is so that the employees can participate in online training.  You can then work with your employees to fine tune their skills that they might be lacking and use them in the right area of your business. You can also offer them some opportunity to work in some special departments so that they can prove their skills.
Cost Effective Solutions:
LMS doesn't need printed materials and nor instructors to be physically present. With a learning management system, you can now easily reduce your cost and save a portion of your budget and invest it in some core business areas.
Also Read: How to Maintain the Quality of Your Moodle Courses During Coronavirus Lockdown