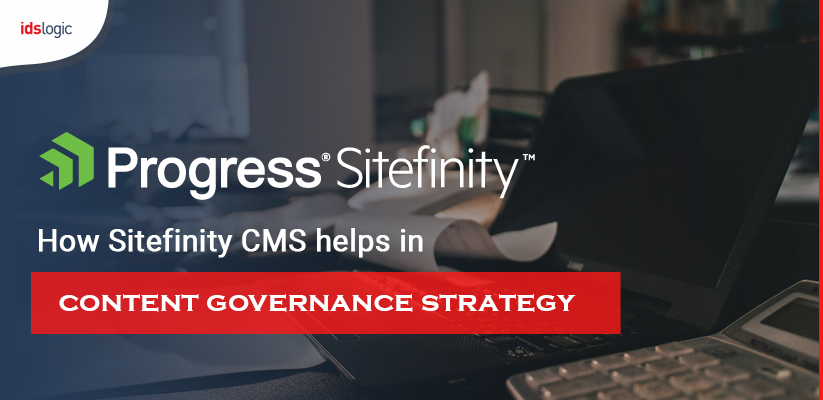 How Sitefinity CMS Helps in Content Governance Strategy
When business organizations think about their digital and web strategies, content plays a huge role in it as it is something that keeps the visitors updated about the company. Besides all the event logistics, email campaign results and other marketing tactics there is one important question of all which is the content. Targeted, useful and meaningful content is a cornerstone of the value proposition. It is easy to find a million different tactics for presenting the content and attract traffic to your storefront, but whatever the content is, it should be purposeful and actionable.
Sitefinity is a popular CMS development platform that comes with rich and customized features and helps in creating winning websites that are constantly evolving. The platform can empower more people of your company and be able to create, author and even own content. As a business stakeholder, the ultimate goal of your business would be to enable both the subject matter experts and other professional writers who can unlock the true potential and deliver compelling content.
Whether you are a small or medium sized business, you have different content needs and internal processes than the marketing department. Sitefinity CMS development comes with numerous capabilities that ensure that the content creators really focus on improving various KPIs and ultimately be triumphant.
Content Ownership:
Website administrators as well as product line managers and heads of the marketing departments look for the entire process from a different point of view and consistency, integrity, accuracy, brand and voice are some of the items that are on their agenda. With Sitefinity website development, your organization would now be able to employ or assign ownership to anything from static pages to dynamic content and individual content blocks to documents and files or even the contact forms. Whether it is a single person or multiple members, you may want to split the website in various sections and then assign content ownership.
Also Read: Sitefinity 13.0: More Power in the Hands of Marketers and Publishers
Access Permissions:
Sitefinity CMS is a very popular content platform and as per the users, it is one of the easiest systems to use having a very gentle learning curve and quick onboarding. Even if you group your users, there are still some problems regarding different skill levels, but with Sitefinity, you can enjoy the granularity of permissions and Sitefinity ensures that the users get access based on their needs and this will help to protect the organization's brand consistency and also the content quality and integrity.
Functional Roles:
Having a single website content owner for the bigger chunks of your site brings with it some considerations. If in case the person is on leave or goes for a vacation, your website may suffer. With your content owner away, your regular operations may be affected and technical team has to step in to deal the content management issues from time to time. So grouping your content owners in functional team is a better idea instead of assigning a single owner a big part of your site.
Content Management Workflows:
In case you maintain a personal blogging site, then there is no need for workflows enabled in your CMS. But if you have to increase your content input, then you may have to implement a workflow. Keeping the articles as a draft should do the trick until they go live, but before that you need to read and approve the work of your external contributors or your in-house writers before the content goes live.
Also Read: How Sitefinity Has Effectively Evolved To Meet the Changing Face of CMS