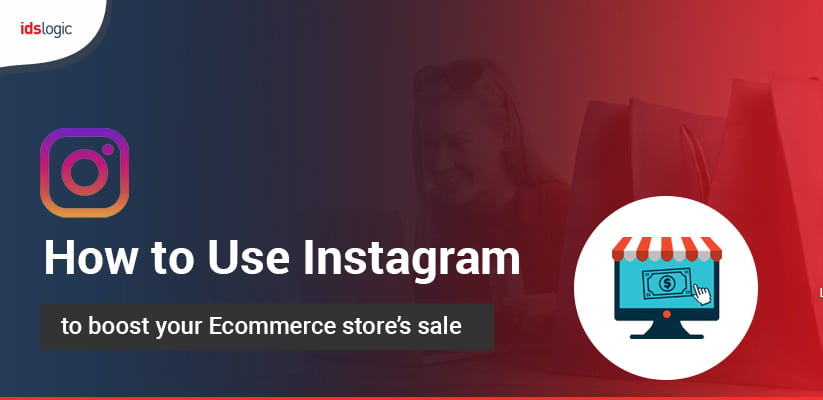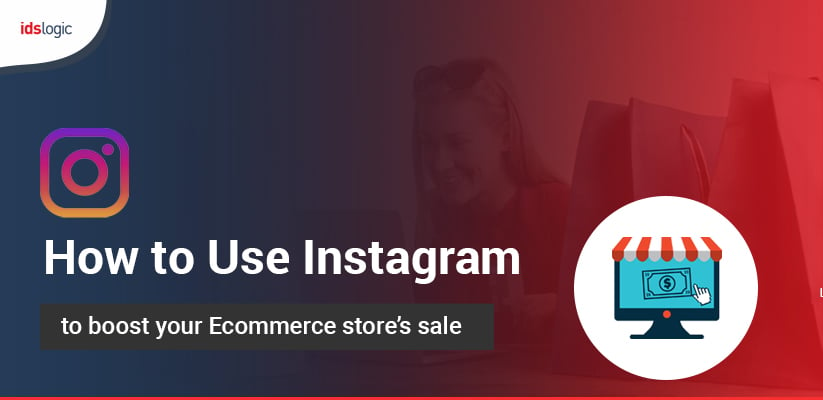 How to Use Instagram to Boost your Ecommerce Store's Sale
Do you have an ecommerce store and planning to boost your sales? If yes, then converting your shoppers using social media channels is the best means. Social networking giant INSTAGRAM has announced that it has now grown to a 500 million monthly active users and they are all active Instagram followers. And research has stated that about 62% of the users follow a brand that is just because they like it and moreover, when they naturally have this liking they are automatically enticed to order from that site.
Today, Instagram has become a very popular means of marketing your offerings in ecommerce industry and whether you have a small or big business, it is a great platform to boost your sales. 
Tips to Boost Your Ecommerce Sales with Instagram Instantly:
Use Relevant Hashtags:
Hashtags are crucial for social sharing networks and you must use only relevant hashtags to the image and this will help you to show up in the Discover tab.  Make sure that you choose the right ones with the images, else it will be irrelevant to the users. You can start by using the hottest tags and find the best hashtags topic wise.
Post Pictures that are Visually Amazing:
Let the users have a great experience by viewing amazing pictures on Instagram. Your ecommerce development website needs to build a good brand and it is important that the images you post are visually very attractive. You can increase the traffic to your online store by watermarking your posted images with your domain name and this will not give your users an impression that they are forced to make a purchase from your ecommerce store.
Also Read: How Live Chat and Marketing Automation can Support Your OpenCart Ecommerce Store
Create User Generated Content:
With visually compelling images, it is also important to create compelling content for your ecommerce website. You can ask your ecommerce development company to create fresh content that can encourage your followers to share the pictures and the stories so that you can stay engaged with your audiences with very little efforts.
Optimize Your Profile and Bio:
Another most important thing you should do is to change your profile to a business profile. This can enable a few options like promoting your offers and selling your products and you can also have a view at the insights and analytics of your posts. Your profile picture should have the logo of a relevant images, which is related to your ecommerce development store, so that people on Instagram can easily remember you by the logo that they see.
If you have less followers on Instagram, then your bio can help to ensure that your customers arrive at your Instagram profile so write something that is short and compelling.
Discounts and Giveaways:
With market competition very high it is very important to make the most of your social media platforms and Instagram is a great opportunity. Some contests need people to post their product shots or selfies that need time and also a little planning. You may consider making it a bit of an event by inviting your visitors to vote on their favorite entries.
This will benefit you and will also help you to popularize your account by sharing it with their friends and family.
Also Read: Why Choose OpenCart for eCommerce Website Development?