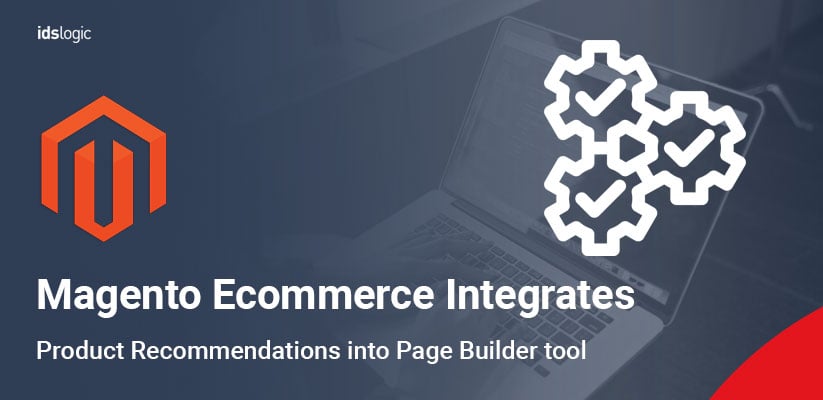 Magento Ecommerce Integrates Product Recommendations into Page Builder tool
Today's customers have become very demanding when it comes to purchasing online. They want the website to be fast, secured, user friendly and of course offer product recommendations and product review. All these actually helps them to take quick decisions and make a purchase. This is not only beneficial for the customers, but also for the marketers who plan strategies to increase their sales and revenues.
So, what is this product recommendation? Why should you choose to integrate product recommendations to your Magento ecommerce development site? Product recommendations are considered to be powerful marketing tools that can be used to boost revenue, increase conversions and stimulate the shopper's engagement. They are surfaces on the ecommerce store front in the form of unit like "Customers who viewed the product also viewed this."
You may have often come across the above heading while making a purchase from a Magento ecommerce store. Magento's product recommendations are powered by Adobe Sensei that uses the artificial intelligence and machine e-learning algorithms in order to perform deep analysis of aggregated visitor's data. This data when gathered and combined with the Magento catalog offers results that are highly relevant, engaging and offers personalized experiences to the shoppers.
Magneto has recently announced that it has integrated the Product Recommendations tools that is powered by Adobe Sensei with Magento's content creation tool and now merchants would be able to offer an outstanding connection with the customers, which is vital and it can also be implemented in various ways through communication, via products or their brand message and vision. As per Magento web development, this integration will help customer experience through streamlining workflows where business owners can seamlessly drag and drop the Sensio powered recommendation units anywhere in the content, which is being authored in the Page Builder.
This integration will help to show specific recommendation types for varied customer segments by using the dynamic blocks that are present within the Page Builder. The extension helps Magento developers remove the need for coding with CSS or HTML and puts the content creation into an intuitive drag and drop interface.
The Power of Adobe Sensei Product Recommendation:
Consumers spend about 40% more time on online shopping when they have a personalized experience. Adobe Sensei fuels a collection of algorithms that automatically helps to analyze the behavior of the shoppers and give them some useful suggestions on the products that they are interested in. For this, there is no need of page tagging or manual analysis needed.
Also Read: The Growing Magento Ecommerce Market in India and the Reasons Behind It
You can Choose the Recommendation Type that You Need:
Shoppers who engage with the product recommendation are likely to return to the website for more and that is why a set of recommendation types are sent that the merchants can use across various storefront pages. Shoppers based, Contextual popularity based, item based and more are strengthened by the continuous analysis of shopper behavior of Adobe Sensei.
Filter Recommendations:
Magento also defined the default filters for the Most Popular, Recommended for you, Trending recommendation types. It is by filtering the recommendations that Magento development companies can help business owners to generate more relevant results. In case you choose to use the Most Popular recommendation type to a product detail page or you don't want products from the entire catalog to be displayed, then the filters are of great use.
Magento filter recommendations are based on the direct category assignment and also their sub categories. Merchants can now target the recommendations by assigning dynamic blocks to varied consumer segments. It is by using the Page Builder that merchants can now deploy specific recommendations to individual product pages besides going through all the product pages available on the site.
Also Read: Here is Why Your Ecommerce Store Should Consider Upgrading to Magento 2 Development