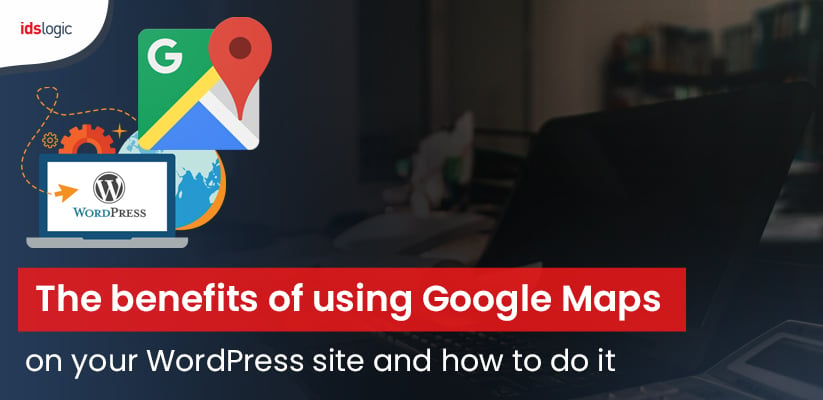 The Benefits of Using Google Maps on Your WordPress Site and How to Do It
If you have a WordPress website for your business, then adding a Google map helps the local users to easily find the location of your business. This is a great way to improve local SEO by using Google Maps and it is by adding specific location that you can also improve your website performance in local areas. Embedding a Google map on your website helps the customers to conveniently find your business and if they like your services or products, they can easily wish to contact you personally and they might want to visit your place.
Adding a Google map to your WordPress website will reduce the efforts of your visitors of finding you and they would surely remember your location and the directions too. Embedding the map helps to create an interface that is visually very effective and engage the users better. With such an interface, you can encourage your users to interact with you can, thereby creating a stronger relationship.
Advantages of Using a Google Map on Your WordPress Website
Helps to Improve the Local SEO:
You can ask your WordPress developers to add a Google Map to your site's About Us page and this is a smart means to improve the local SEO. If you add the map to your business website, then your customers can easily locate your business and will be more likely to see it.
Offers Easy Directions:
Google Maps allows the customers to get easy directions to your business location from where you are. It offers the directions via driving, walking, public transportation and even biking. This makes it simpler for local people to find your business.
Helps to Boost Interactivity:
Search engines also measure how people interact with your website. People are usually fascinated with interactive plugins like Google Maps and they scroll and zoom the map to see if they are close to your business or they can go to other places that is close to your business. When people spend more time on your site, it also helps to improve the search rankings.
Also Read: 5 WordPress CMS Secrets that Contribute to a Great User Experience
Highlight Your WordPress Site Reviews:
An embedded Google Map helps to link straight with your business reviews and if they are positive, then you can impress your visitors through it and take the opportunity to boost your sales.
3 Ways to Add Google Maps to Your WordPress CMS Development Website:
Using Google Maps Widgets:
The WordPress CMS widgets are simple to use modules that can be easily placed in some specific areas on your site, which includes the side bar or the footer. Since widgets are streamlined and also simple to use, it helps the beginners to start easily. Once you have placed the widget, you can check the new map on the front end.
Install a Google Maps Plugin:
If you are looking for more flexibility over where your map can be places, you can opt for a dedicated plugin, which allows you to easily create custom maps and also generate some short codes for them. The short codes are very simple means to add the features to your WordPress development pages and for this you don't need to have technical knowledge. With this plugin, you can add multiple markets to your map and then also choose from various themes and add a store locator.
Embed Google Maps Manually:
The plugin feature also comes packed with many features and it is not infinitely customizable. In case if you have very specific requirements and you want to positon the map as per your requirements, then some manual work is needed. An HTML embed is a short code and it can be pasted anywhere on the site and help you to meet your precise needs.
Also Read: Understanding Ransomware and How to Save Your WordPress Site from It