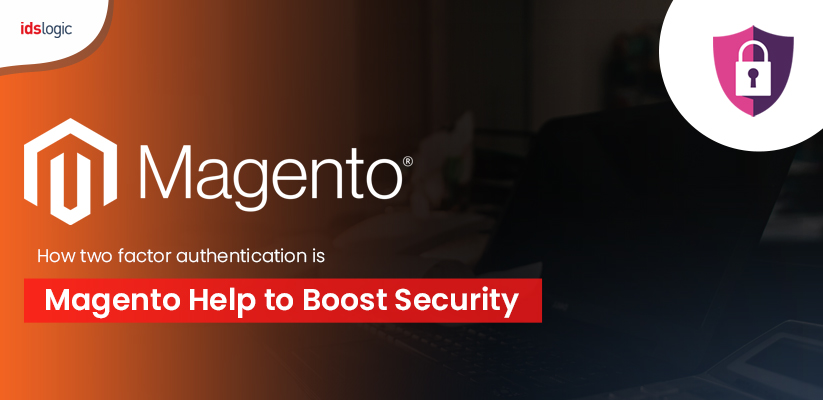 How Two Factor Authentication in Magento Help to Boost Security
Creating an online presence of your business using Magento platform is rewarding, but every reward comes at its own risk and when we are all connected via the internet, we are also at a higher risk from malicious actions that attempt to gain access to sensitive business information.  While creating a Magento ecommerce development site, we often adopt the best practices to protect the company as well as the users from cyber-attacks, and this can be done in various means.
One such method is authentication that adds an additionally layer of confirmation for the online service and peace of mind to the person logging in. Protecting the users from fraud is crucial and the two-way authentication process offers a way for technology novices and experts a better safeguard for their account information. Here in this blog we will discuss about two-way authentication and the benefits of using it.
What is Two Factor Authentication for Magento 2?
The Magento 2 two-way authentication is an effective solution with the latest advancement that helps ecommerce business owners increase the system security and stay protected from unauthorized access. The 2FA needs the admin users to pass the two verification steps in order to access the stored data and the first step includes the password and the username and the second step is highly secured with a unique authentication code. If in any case one step fails to pass, then the admin user will fail to access and this protects the data safely.
Benefits of Using 2FA with Magento Development:
Reduced Online Fraud:
There have been many data breaches in the past and many large companies like Yahoo, Facebook and Target too have suffered from such attacks which has exposed hundreds of millions of customer's personal information. With Magento social media integration, data breaches can happen to any organizations and so many companies have decided to move to the Two Factor authentication method. This prevents sensitive information from being used by the wrong person and every company should be proactive to protect their customers from such online threats.
Also Read: The Growing Magento Ecommerce Market in India and the Reasons Behind It
Reduce Customer Service Costs:
It is by using the Two Factor authentication that that companies can help curb the cost of customer service issues. Research has stated that about 35 to 40% of the service calls are related to password resets and by incorporating TFA, Magento developers can easily secure the ecommerce website for their clients. TFA helps to save money and also crucial resources by reducing the low tier issue calls and by keeping the service focused on other very important issues.
How to Use Magento TFA with Your Ecommerce Store?
You can easily take an action to secure your Magento website by adding the TFA via an extension on your ecommerce store. Some extensions are popular and are used widely like the Google Authenticator, U2F Devices, Authy, Duo Security. So, if you are really concerned about your users, then be proactive and don't wait to react after a cyber-threat. Empower yourself with proper Magento extensions and secure your site by using TFA. Apart from the password, the security process also needs to know the time based security code which changes every 30 second and can only be used once before it expires.
Also Read: Magento Ecommerce Integrates Product Recommendations into Page Builder tool