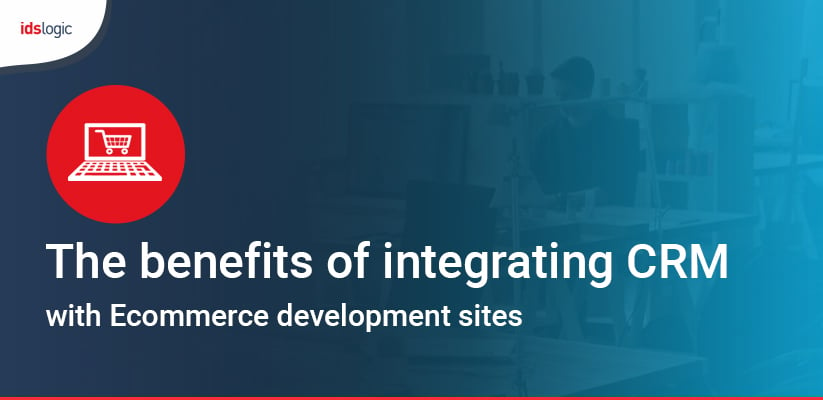 The Benefits of Integrating CRM with Ecommerce Development Sites
Ecommerce business owners should often make use of varied channels to connect with their audience and at the same time ensure that they get the best experience when they purchase online. If you are the owner of an Ecommerce website, then you must be aware of the fact that there are some emergencies or issues regarding the order fulfillment from time to time. So, it is very important to manage all the orders effectively and satisfy the customers by making use of the CRM ecommerce integration.
What is CRM and Why should You Integrate it with Your Ecommerce Website Development?
CRM is a system or software for customer relationship management and it is a tool, strategy or process that helps business owners to manage their customer data effectively. In order to compete in the industry, you have to offer a great user experience, timely delivery of your products or services and this is only possible if you have a CRM software integrated in your ecommerce website development.
CRM integration with your Magento ecommerce site or Shopify website helps to streamline the shipments and then track the customer orders very easily. Modern consumers often expect an interaction with the ecommerce website at lightning speed and it is only by choosing the right CRM system that you can manage your customers easily.
CRM ecommerce integration with Magento helps to track them online, gather data about their purchase data and deliver exceptional customer service. Since today's consumers are more educated than ever and expect exceptional customer service, they would be happy to know about the availability of the stock and some other personalized recommendations while purchasing from your site. Magento ecommerce development and CRM integration work together and ensure a smooth and convenient customer experience that ultimately results in more sales and profits.
Here are the Top Reasons Why Your Ecommerce Website should Integrate with a CRM System:
Gain Competitive Advantage:
With automated and synchronized data, there improves the efficiency of the ecommerce website as it ensures the correct order fulfillment and timely delivery of various products and services. It helps to manage the prospects better and helps to attract new customers efficiently with the right CRM solutions. Streamlining all the orders also becomes easy and makes the business more productive.
Also Read: How Two Factor Authentication in Magento Help to Boost Security
Improve the Sales Team Performance:
If you are constantly worried about your team making mistakes for the customer orders, then Magento stores can help the sales team to offer a better service by CRM integration. With it, the orders will be managed properly and there will be timely communication which will boost the customer satisfaction.
Reduce Overall Cost and Financial Loss:
When A CRM system is integrated with your ecommerce development store, it helps to enhance the customer experience as the loss due to manual errors are reduced. In case you use manual data transfers for your online store, then chances are huge that you may make errors. It is here that the CRM solution helps your ecommerce business have a great impact in reducing the overall cost and generating higher profits.
Also Read: The Growing Magento Ecommerce Market in India and the Reasons Behind It