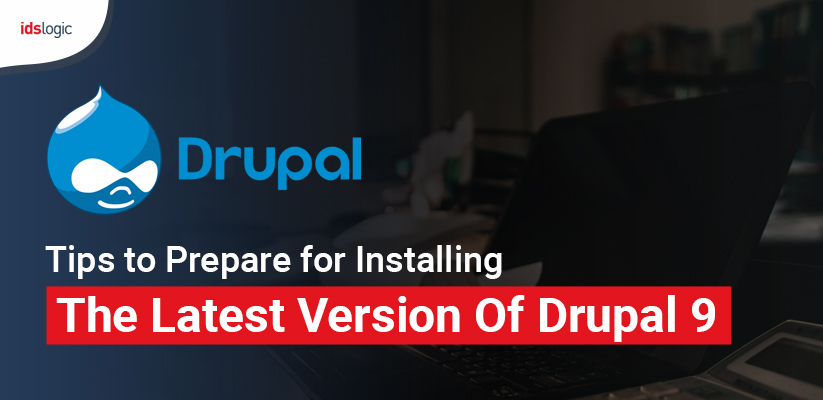 Tips to Prepare for Installing the Latest Version of Drupal 9
Websites owners must be aware that Drupal 9 is there in the market and they must be planning to upgrade to the latest edition of the web content management framework, but before that you need to know a few things before proceeding.
The right information and approach will help you to upgrade seamlessly and so here in this blog we will discuss some of the most important features that should be considered before initiating the update process.
Website owners and developers both are gearing all over the globe for updating their favorite web development framework and so many of them are looking to hire a reliable Drupal migration service provider that can help to install the latest version. So here is want they should look for at first:
Is There Any Need to Upgrade to Drupal 9?
The first thing that you need to consider is the need of the upgrade.  Since to make it compatible with your site, you will need to make some key changes, which will allow you to streamline the web content, SEO and also help to remove inefficient sections.
You have to check whether the new release will help to expand your business base and if you are also ready for the key changes:
More advanced versions of the PHP framework

New libraries for jQuery and UI components to the CMS

Updated version of the libraries
When Updating from Drupal 7:
If you are using Drupal 7 website, and want to update to Drupal 9, then it will of course be a major update. It will also make the further updates easier and faster. So it is suggested to upgrade to Drupal 8 and then install to the latest version. Drupal 8 migration may be a complex thing, but there is no direct upgrade to the existing codebase.
So all you need to do is opt for a new Drupal website development and them important all your data.
Also Read: Drupal 9 CMS and the Rich Features that it Offers
When Upgrading from Drupal 8:
Upgrading to the latest Drupal 9 version from Drupal 8 is of course a seamless process and the core code of Drupal 8.9 matches completely with the latest version. So in case you are using the latest version of Drupal 8, then you can enjoy some improvements on an update, which includes UI modernization, layout builder, migration management tools, automatic updates and also improved media management among the rest.
Check the Status and Update:
The upgrade from Drupal 8 to 9 is created around deprecation so once the installation is done, you don't have to depend on deprecated codes. It is important to keep all your module updates and since Drupal 9 doesn't come with major changes to the core code.
Non Composer Based Installation: If you have a website which is not built on a composer, then we recommend you to convert it to a composer based one so that you can easily manage the Drupal CMS development and all its third party dependencies.
Composer Based Installation: If your website is already using a composer, then things are much easier and all you need to do us to upgrade your Drupal 8 core to the latest version.
Also Read: The Journey of Drupal from 1.0 To Drupal 8