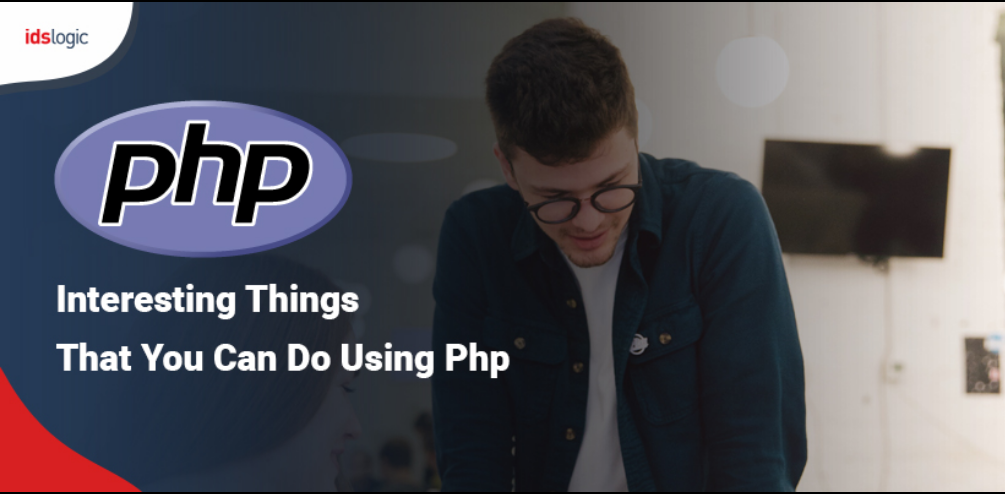 Interesting Things that You can do Using PHP
If you are a developer or associated with developing software solutions, then you must be aware of the importance of PHP language. It is one of the most popular programming languages that developers use to create a wide range of applications. PHP is an open source programming language that can be used in multiple ways. Since it is one of the easiest languages to learn, it has always been one of the most preferred languages by the developers.
So, here in this blog I will share with you how PHP web development can help you do different tasks which are very useful in the IT industry.
PHP

helps to Boost the Security of Your Site:
PHP is a great programming language that helps to combine cyber security of your site and with the rapid growth and usage of the internet, concern towards the cyber security has also increased. A report says that about 65% companies face web site attacks some time or the other, but with PHP development, your site can use the robust technology and help you stay away from cyberattacks.
You can Include Cloud Technology:
Cloud technology is the next big thing in the IT industry. It has helped to make access to important documents easier from any location and it is due to the professional advantages that cloud has gained so much popularity in the market today. PHP offers a great facility to integrate cloud technologies into your site and in case you are confused with the process, then you can also hire a PHP developer from a reputed company. Combining Cloud and PHP in web applications can help you secure your data and make it accessible from any location.
Image Generation and Processing:
PHP development like Drupal and WordPress allows the users to export the images in various formats like the jpeg, png, gif and etc, this is possible due to the access to the GD library of PHP and developers can easily process and generate the images by using it. They can also use the incredible features that allow the user to take the output of the images in the required format in the browser, crop images, resize images as manage the multiple files.
Integrate AMP:
AMP also known as Accelerated Mobile Pages is a great way to increase the website load time and boost conversion. This helps in business growth and improving the website loading speed also means better search engine rankings. The AMP service offered by PHP developers helps to enhance the page speed and therefore adds value to your site.
Effective Ecommerce Development:
An ecommerce website needs designing specific features and this is a time taking process. If you are experienced in PHP, then you can easily find a solution for your e-store. There is no need to write codes from the very beginning and you can easily use the PHP frameworks like the Cake PHP, LAravel, Symphony, Codeigniter etc. PHP allows you to use the libraries and create web pages easily and also generate graphics like text and images in flash.
Thus, to conclude it can be said that PHP development is the most revolutionary technology when we talk about website development. And by using PHP, developers can do a wide range of tasks and create effective business solutions.
Also Read: Top .NET Based CMS Platform Reviews for Your Business