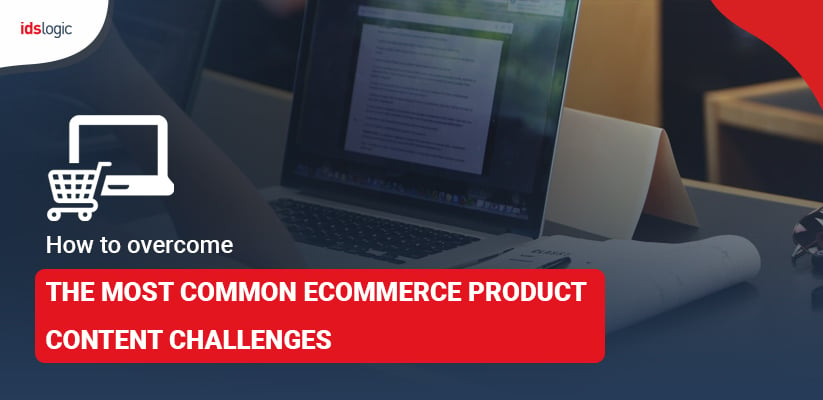 How to Overcome the Most Common Ecommerce Product Content Challenges
Today, people are switching to online marketing as they have to maintain social distancing and avoid going to crowded places. And due to this store owners are also creating ecommerce websites with rich features and functionalities that can cater to the varied needs of the consumers. Not only this, business owners are also trying to give the best details about their products so that consumers can have a clear picture about the product before purchasing the products online.
But do you know everything about the physical product before you purchase it online?  The answer from most people may be a big no.
Why is This So?
With the increased ecommerce development environment, marketers have to figure out how they can turn their physical products into digital information.  And for this, they are creating product descriptions, photos and videos from various angles, data about price, dimensions, colors, weight and etc. this helps the online buyers to compare the data across other comparable goods and also check the customer reviews before making the final decision.
Though the information that you offer may not be enough for the buyers and they may still feel a bit nervous about the purchase, there is something that you need to follow while creating the ecommerce product content so that it gives the customers a sense of confidence.
Avoid Using the Product Data Spreadsheets and Folders:
Instead of using data spreadsheets, it is better to use a product information management and digital asset management system that can help to ingest the product data and update when it is needed and also keep it safe from any changes made accidentally. As a marketing team, all you need is a central source of truth for the product data and make sure that the copywriters and photographers have the correct information about the products that they are supposed to represent. 
Also Read: Tips to Overcome Ecommerce Content Marketing Challenges
Repurpose Your Winning Hits:
While preparing content for thousands of items, marketers often forget to find new uses for the ecommerce website product content that already exist. There might be no other choice if past images and graphics are hidden in the desktops or are scattered through a shared folder system.  If you have your images in a single repository, then you can easily find and breathe new life into the existing images and save both money and time. 
Are You Looking to Hire Dedicated Magento Developers?
Repurposing doesn't mean using the same image in a different context, but it is equally valuable to repurpose a winning style and approach. A great copywriter may use a template to replicate the best descriptions and give the brand a more consistent voice on the ecommerce development sites.
Don't Wait for Multiple Content Approvals:
Getting approvals before posting ecommerce product content slows down the entire process. Someone creates the product content and it is mailed to 5 reviewers and then they send contradictory feedback or in multiple chains which involves a lot of time. This will lead to your marketing team postponing the product launch. So, it is better to use automated workflow software for such approvals and there should be only a central online location where the reviewers can view the content and give a central feed.  This process will save time and also ensure that you have quality ecommerce content for your store.
Also Read: Tips to Keep Your Ecommerce Business Agile While it Scales