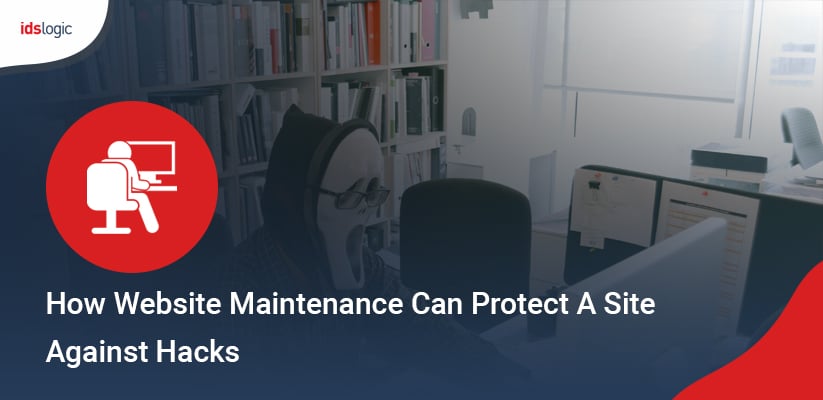 How Website Maintenance can Protect a Site Against Hacks
Today, most business owners have created a website to promote their services or products and attract fresh leads. Many organizations have also hired dedicated resources to upgrade the content on their sites, but what is really surprising is the lack of attention on the security and functionality of the website.  This negligence of technical website support and maintenance leads to websites getting hacked. The most significant factors that contribute to poor website security are no site maintenance support and poor web hosting.
Here in this blog, let's explore the impacts of website hacks and the importance of website maintenance to protect against such hacks.
The long term impacts of a company's website getting hacked?
Google keeps a constant eye on the worldwide web and it has tools that detect hacked sites. Once the website is hacked, Google can blacklist the site and being blacklisted means that your site will now show up in the search engine result pages, which will make it very difficult for the site owners to find visitors online. It is said that Google blacklists about 10,000 websites every day and any Google ads which are linked to your hacked website will also not be displayed until the site is fixed.
Also Read: How to Make the Most Out of Your Website Maintenance Services
Getting hacked means that all your search engine optimization efforts will also be wasted and the process to remove the site from Google blacklist can be a difficult task especially for small business owners.  This will also have a great negative impact on your branding when potential clients can find your business online. You will start to lose business opportunities which will never return in future.
Steps to Take to Defend Your Website Against Cyber-Attacks:
You need to perform regular website maintenance so that your business website doesn't have any flaws in it which can make it a target to cyber-attacks. 
Updating Website Software:
If you are using any kind of CMS or any script like PHP, then it is important to be updated with the latest versions. Hiring a website maintenance service provider will ensure that the software is updated on a regular basis and they will also check if things like FTP service running on the server is updated. In case you run your own web server, it needs to be manually tested and updates applied. This will help to keep the attackers at bay.
Also Read: Task that Your Website Maintenance and Support Service Provider Should Do
Boost the Site Speed and Keep Proper Backup
About 25% of the users leave the website if it takes more than 3 seconds to load. The page loading is an important part of the user experience and it is only through professional help that your website can maintain high speed and performance. A slow website increases the bounce rates and if people navigate out of your page, then it will push the rankings down. A website support service will help you check the site's speed by constantly using the insights from speed check tools and improve it accordingly and also keep a proper backup of the site for instant recovery. A website that is continuously monitored and updated will be less likely to fall under cyber-attacks than the ones that are not at all maintained.