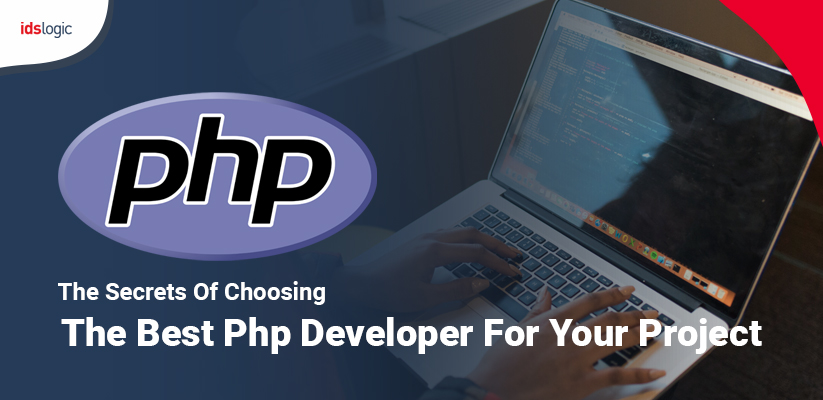 The Secrets of Choosing the Best PHP Developer for Your Project
PHP is no doubt the most used languages in the development world and it has been around for quite a long time and has rich features even to dominate the web development space in the coming years.
Regardless of whether it is a small or large enterprise, PHP becomes the ultimate choice of every business organization when they are in need of a robust, customizable and scalable website or application.
PHP is a scripting language, which means that the ultimate success depends on choosing the best PHP developer who can bring great results with optimum agility.
So, here in this blog let's get to know about the secret tips to choose the best PHP developer from the rest in a large pool of resources.
Chances are high that you may come across a large number of companies offering PHP developers who will be willing to take up your project.
And in case you are not a technical person, then taking a decision may be a daunting task, there are many developers in the market who will try to convince you with false hopes. So, here is what you need to know:
Try the Developer with a Small Part of the Project First:
Although you might think that you have identified the best PHP developer, but at times it may not be the case.
So to be sure, you should consider a small and non-critical project just to observe whether the person is active and offers additional information beyond the job interview.
You can also see how the PHP developer delivers the products and if the final product has some errors or not.  Whether the developer has gone beyond to deliver it?
Choose a PHP Developer with Aptitude and not with Specific Skill Set:
In this technology world, skills become obsolete very soon every two or three years, so it is better to hire a PHP developer who can learn new technologies and keep themselves updated instead of someone who knows only a specific technology and may not adapt to anything that is new.
The easiest means to detect it is to ask questions that will reveal whether a web developer is interested in learning or not.
Are You Looking to Hire PHP Framework Developers?
Check Communication Skills:
Communication is considered to be the cornerstone of all strategy. Your PHP developer should be well conversant with various modes like audio, video, phone, web and email messages.
In most cases the communication between the business owner and the developer is over Skype or any other messaging app which is of curse an effective means compared to lengthy mails.
So if you don't want to consider lengthy mails then you need to choose a developer having great communication skills and he or she should be comfortable in following the instructions in English.
Effective means of communication means that should be able to understand what he is doing.
Ask Questions Related to their Past Projects:
Whether it is a good offshore PHP development company or an individual PHP developer, it is crucial to take a deep look into their previous worked project just to get an idea of their experience and how successfully they have handled the project.
You can do this by asking the PHP developer for a brief description about the project and the role he played.
Sometimes taking a look at their portfolio, case studies or client testimonials will help to evaluate the real strengths and experience.
This will also save a lot of your time of dealing with issues regarding quality of the project which may crop up later on in the development cycle.