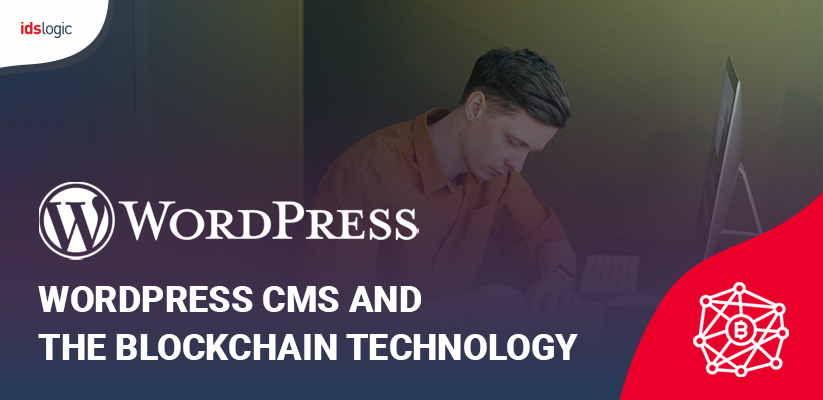 WordPress CMS and the Blockchain Technology
WordPress is the most common CMS that is used by business owners to create websites and blog portals. The CMS comes with easy to use features and functionalities and we can see that every 3 out of 10 websites are created using WordPress development. There is no second platform that is as simple and convenient as WordPress and it also comes with a huge community that is always ready to offer support to the users.
The Blockchain Technology:
The blockchain technology is a latest technology that is used in the market for exchanging cryptocurrencies. It is a Distributed Ledger Technology that makes any digital asset unalterable and transparent through the use of cryptographic hashing and decentralization.
When we create any document and share it among a group, then the document is distributed instead of being copied and transferred. It helps to create a decentralized distribution which gives access to everyone to the document at the same time and no one is locked out awaiting the changes from another party. All the modifications to the documents are recorded in real time and are completely transparent.
How Blockchain Technology with Affect WordPress Development?
If you are using WordPress site to sell the products and services or digital goods like software or extensions, you can take the advantage of the blockchain technology to allow bitcoin and other transactions. It is because of the state of the art technology and the decentralized peer to peer network that blockchain ensures more secure and reliable payment options.
Some Advantages of Using Blockchain with WordPress:
Global Acceptance:
For your WordPress ecommerce website, blockchain can really help with some smooth international transactions. There are usually certain restrictions while making international payment on the Ecommerce website. There are also third parties involved and it is with the help of the blockchain technology that your ecommerce WordPress site can easily receive payments with easy. There are also plugins that can be added to the site for such payments.
Are You Looking to Hire Dedicated WordPress Developers?
Security of the Data:
With your WordPress ecommerce development website, you are always at a risk on online threats and the site that holds sensitive data like user's login id, passwords, payment transactions, website content and etc. and it is crucial that security be the first priority.  With blockchain technology, you can offer your users the right kind of security management and as blockchain works on the public ledger, hacking the site data is nearly impossible.
Identity Management:
Another most important thing that is crucial is that any website that holds sensitive data like user's login, id, password or transaction details, digital identity management is a primary concern that should be taken care of. It is with blockchain technology that you can offer the customers a safe platform that would not be a threat to their data.
Also Read: WordPress Managed Hosting: Best WordPress Hosts You Need to Know for 2020
Blockchain is there in the market for some time now, but within this short period it has left a great impact on major industries. WordPress is no exception and it has used blockchain to create a secured website that users can access without any fear or threat.