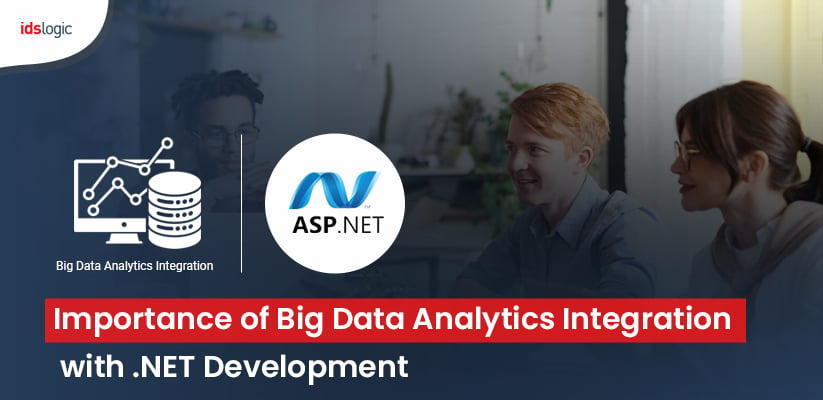 Importance of Big Data Analytics Integration with .NET Development
Nowadays, every business relies on data to align their paths in the right direction. This helps them to accomplish their goals faster. But in the past few years, the data storage has become affordable and data pool is becoming bigger, handling data appears to be a daunting task.
Although enterprises strive hard to gather as much data they can to make the best decisions for their business. But, the question that pops up is that how to compile this large stockpile of data?
An apt answer is the integration of Big Data and .NET app development.
Microsoft .NET is a powerful and highly acclaimed development framework that provides functionalities to develop big and complex apps with an ease. Enterprises from all over the world have realized the importance of Big Data integration, which has increased the demand for .NET development services.
While there are lots of technologies that provides top-notch Big Data integration services and claim to be the robust one, what makes .NET best from the rest is that it allows seamless as well as the strategic integration.
Benefits of Big Data Analytics with .NET Development  
With the integration of Big Data analytics and .NET, they will get a platform for the analysis of massive amounts of data, identifying patterns, and taking data-driven decisions. Moreover, the developed platform is customer-oriented and showcases its potential in a striking way.
Are You Looking to Hire Dedicated ASP.NET Developers?
Quick and Effective Issue Resolution
The integration of Big Data analytics has helped enterprises to find answers to business queries in a detailed manner like what their customers are looking for, which customer segment to target, which new products to launch, etc. In totality, the whole process of getting answers to difficult questions becomes fast and effective.
Also Read: Key Benefits of ASP.NET Core While Developing Robust Web Applications
If you incorporate Big Data analytics into customer-specific question and answer process, then your business will get a complete view of answers in a more accurate manner. Moreover, it becomes easy to couple the data with the history of the customers for the planning purpose.
Using Big Data analytics, the data can be compressed at the granular level, which greatly reduces the storage requirements. This further leads to a reduction in the number of nodes and simplification of infrastructure. Overall, it decreases the data storage cost to a great extent.
Final Notes
Beyond these benefits, Big Data integration has helped developers in simplifying the process of .NET web development and software lifecycle.