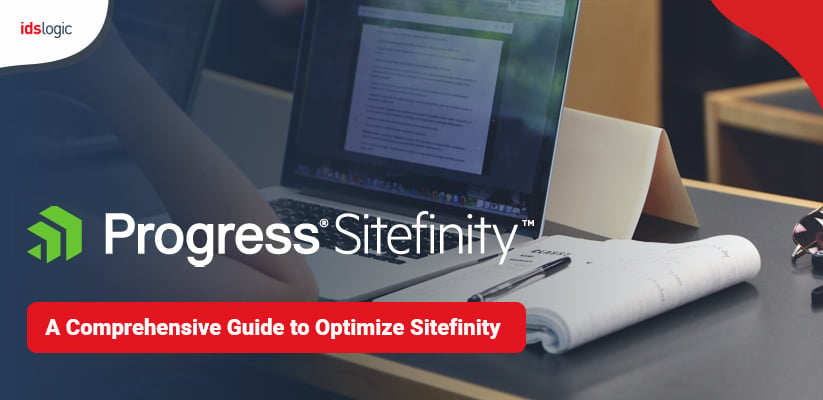 A Comprehensive Guide to Optimize Sitefinity
Are you experiencing poor performance of your enterprise website? If yes, then you are advised to take some of the necessary steps for optimizing Sitefinity.
Here are the Things that You can do to Optimize Sitefinity:
It is always best to keep with the Sitefinity updates as soon as they are released. If your website is experiencing poor performance, that's a good thing to start with. Not only the performance will be enhanced, but you will be able to access the new and advanced features.
In case, if you are utilizing the older version of Sitefinity, you need to upgrade it with the latest one. The process of upgrading Sitefinity is a complex thing to do as it involves multiple operations like Sitefinity precompiled logic replacement, modification of database schema, configuring files, and many more. If you are using version 12.0 or newer, then the entire process becomes a lot simpler with Sitefinity CLI.
Always remember that if you want to upgrade, you have to seek assistance from a team of Sitefinity experts or a reputed Sitefinity development company. They are equipped with the right tools to perform the upgrading process with an efficacy.
Are You Looking to Hire Dedicated Sitefinity Developers?
Check for the Implementation & Deployment
Does your company is already using the latest version of Sitefinity and still facing issues in optimizing it? If yes, then you have to check the actual implementation and deployment of the platform. A development team that is not versed with the nuances of Sitefinity implementation may have caused problems like poor performance, slow page load time, etc.
One complaint that we have heard quite often is that content got updated in the Sitefinity, but the changes are not reflecting on the live website. This problem arises due to the way Sitefinity caches information and improper configuration of customized widgets. The platform notifies the widget if there are any modifications, but if your implementation team is not familiar with Sitefinity's caching nuances, it can create a lot of issues.
Also Read: Quintessential Tips for Choosing the Right Sitefinity Solution Partner for Your Business
There are millions of smartphone users throughout the world, and majority of traffic web traffic comes via mobile. So, it is justifies the importance of having a mobile-friendly website.
If you are utilizing Sitefinity 10.1 or newer version, then Accelerated Mobile Pages would be a convenient option to go with. It is useful in enhancing the speed and decreasing the bandwidth. It also streamlines the content and makes it optimized for the mobile.
Also Read: Get to Know about the Personalisation Options in Sitefinity CMS
Integration for Better Data
One of the best possible ways to get the most out of Sitefinity is integrating it with other platforms to get the better user experience. The integration of systems like CRM, ERP, and HR gives consistent information and improved visibility of the customer's buying habits.
So, these are the steps that you should do while optimizing Sitefinity. You can consult a trusted company for Sitefinity development to get the splendid results.