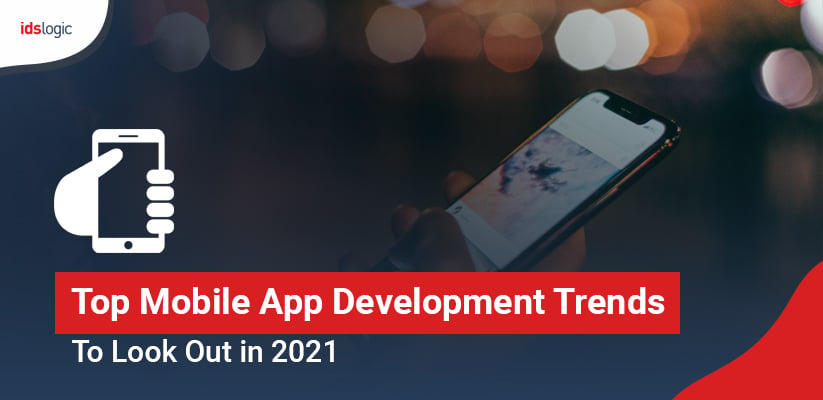 Top Mobile App Development Trends to Look Out in 2021
In the current scenario, the mobile apps are dominating the world. They have a great influence on our daily aspects of lives. There are apps developed for different needs of the humans. Be it ordering food or booking flight tickets, all can be done with a couple of clicks. Therefore, it becomes more imperative to be updated with the latest mobile app development trends.
Top Mobile App Development Trends 2021:
Artificial Intelligence- Voice Assistant & Chatbots
The usage of AI in mobile devices has been there for certain years now; bringing automated assistants like Siri and Alexa that behaves and responds like humans. These assistants are getting improved with each passing year to deliver a highly personalized experience.
IoT (Internet of Things)
Using IOT, the home automation is possible with a few clicks. Have you ever thought that you can open entryways, windows, and doors of your home with a single touch? These things can be done with the help of IoT and are continuing to leverage domestic appliances to perform difficult tasks.
Are You Looking to Hire Dedicated Mobile App Developers?
Biometric Authentication
This trend has now become a mainstream in mobile devices. It is useful for unlocking your phone and logging into your bank account or other digital space where your important information is protected. So, the mobile app developers should include technologies like FaceID or TouchID capabilities to their apps.
AMP & PWA
Building a fast and intuitive website that performs seamlessly on any device is the main objective of the developers. The users take no time to leave a website if takes too long to load and the same thing happen in the case of mobile apps. AMP (Accelerated Mobile Pages) and the PWA (Progressive Web Apps) provide a convenient and effective way to handle these problems.
Also Read: App Development Trends That You Need to Follow in 2020
5G Technology
This is one of the most-awaited mobile app trends in 2021. Its speed is going to be 100 times faster than the 4G technology. 5G is super-suited for the apps that are developed by utilizing technologies such as AR, VR, and 4K video streaming. Mobile app experts can also utilize 5G to build designs and features that will enhance the digital performance of a variety of industries.
Mobile Wallets
Google Pay and Apple Pay have become popular names. They are now the topmost choice of the people. In fact, there has been a steady rise in the count of millennial who are using mobile wallets. There are two reasons for this. First is the level of convenience and the other is the level of security that it offers.
Also Read: Popular Payment Mobile Apps which Make Transactions Easier in 2020
Final Thoughts
With all these advancements, it is safe to say that the coming year would be the year of maximum innovation in the realm of mobile app. To make your application updated with the latest development, you should surely implement the aforementioned app development trends 2021.