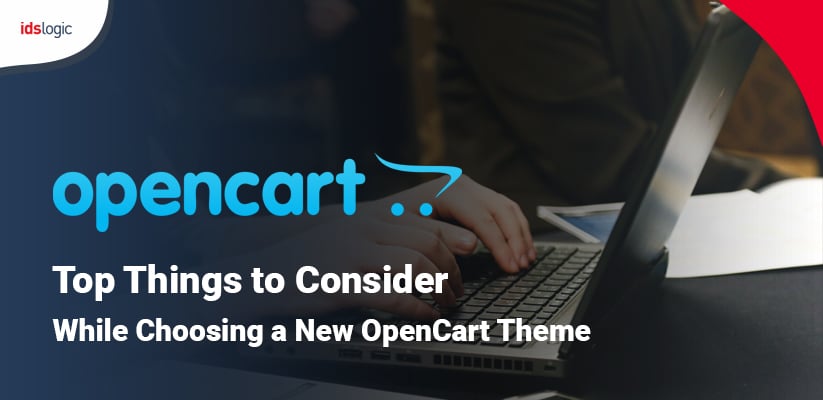 Top Things to Consider While Choosing a New OpenCart Theme
OpenCart is a popular open-source ecommerce platform for online merchants. It offers a solid foundation to build a fully-functional online store. It comes with advanced set of features that gives you a total control over the customization of the store.
In addition to this, it also provides a large number of themes that are useful in the Opencart development. Building an attractive and feature-packed website becomes easy using these themes. But, it is often a challenging task to choose the best theme for your online store in the vast market of available themes.
What to Consider while Choosing a Theme for Your OpenCart Store?
Below are the five things that you should consider while choosing an OpenCart theme:
Free or Paid Theme
The first and the foremost step before selecting any OpenCart theme are to determine a budget. In general, OpenCart themes are not expensive. They are cheaper than other ecommerce platforms like Magento, Shopify, PrestaShop, etc.
With paid themes, you will get a lot of features along with the free support. Opting for a paid theme will give you access to theme updates. The best thing is that these themes are future version compatible, which is useful when you decide to update your store.
Lightweight or Heavy Theme
Another important thing that you should think while choosing a theme is what theme do you actually want- lightweight, heavy-one, or a feature-rich.
Speed is one of the most vital things that decide the success of your store. Unlike light-weight themes, you can't expect fast speed from heavy themes. They have lots of features and functionalities which slow down the speed. Before getting any theme, you should ask yourself whether you need those features or not.
Also Read: Top Opencart Security Tactics That You Should Know About
Design
Undeniably, a great theme design is vital for the success of your store. Here, design does not only imply beauty, but it is also about user experience and usage of themes. You should check whether your opted theme is user-friendly or not, so the users can find things easily in your store.
Mobile-Friendliness
Google has announced a mobile-friendly update in 2015. As per this update, Google has boosted the ranking of mobile-friendly pages. Although it is only related to mobile search results, it has become a necessity because mobile drives a huge share of ecommerce market. To ensure whether your theme is mobile-friendly or not, you can utilize Google Mobile Friendly Test.
Also Read: How a Good SEO Strategy can Boost Your OpenCart Store to First Page of Google Results