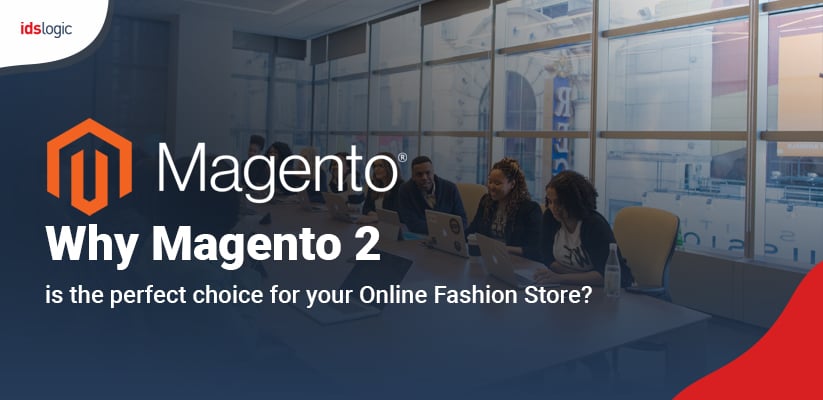 Why Magento 2 is the perfect choice for your Online Fashion Store?
The internet has transformed almost every aspect of our daily lives and this is quite visible in the way we shop. With laptops, desktops, and mobile phones becoming ubiquitous, more and more people are shopping online. The fashion industry is not left untouched with this change. When you search online about the brands, the first thing that will appear is their online store.
To build a successful and profitable fashion store online requires effort and lots of resources. It also needs a good ecommerce platform. Magento is a popular ecommerce platform, and it is super-suited for the fashion industry. It is available in two editions- Enterprise (designed for large businesses) and Community (available for free and suits small and growing industries).
Reasons Why Magento 2 Development is Best for Your Store:
Flexibility, Scalability, and Personalization
Magento Ecommerce offers fashion stores with amazing flexibility. Its customization options let the merchants to personalize the site the way they want. They will have a good command on how their stores will look and how it will drive traffic. In the fashion industry, uniqueness and originality are important.
SEO and Marketing Solutions
No matter how great your online fashion store looks, your business will not become successful until it gets proper marketing, analytics, and SEO tools. Magento 2 comes with a host of advanced SEO capabilities that will help you in achieving higher ranking in search engine results. You can easily include Meta data, product and category descriptions, custom URLs and so on.
Are You Looking to Hire Dedicated Magento Developers?
Responsive and Multiple Pages
People today have become more inclined to browse online stores through their mobile devices. Therefore, it becomes imperative to make your ecommerce website responsive; meaning a site that will effortlessly fit the screen size of any device. With Magento 2, it is convenient to build a responsive website in less time.
Loyalty, Rewards, and Coupons
Magento 2 offers a great opportunity to promote your fashion store using various solutions such as loyalty programs, rewards, and discount coupons. Such solutions are simple to implement in Magento. You can utilize them to improve customer retention and acquire new customers.
Also Read: Why You Should Choose Magento Ecommerce for your Business?
Extensions
Magento, being an open-source platform helps your online fashion store getting better year after year. Another thing that is getting improved is the host of extensions and plugins designed for making your ecommerce website functional.
This platform is best-known for great extensions, many of which are available free of cost- from extensions to manage shipping and delivery payment solutions to advanced search. You can implement them successfully in your online fashion store with the help of Magento 2 Development Company.
Also Read: Top 5 Magento Ecommerce Development Trends in 2021