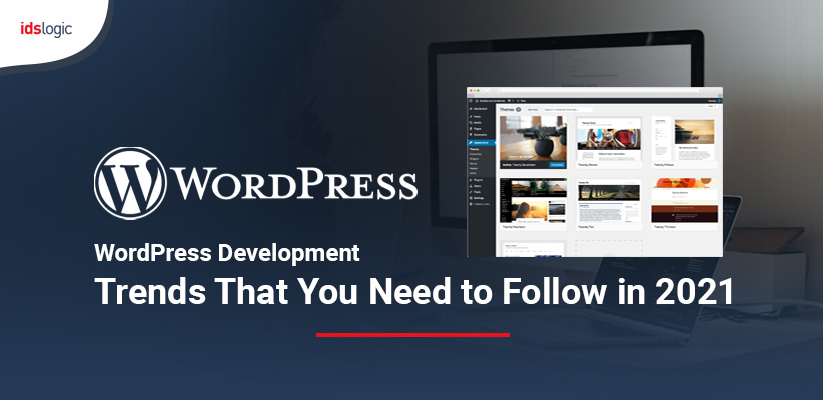 WordPress Development Trends That You Need to Follow in 2021
WordPress is one of the best CMS platforms available in the market. It is powering about 35% of one million websites worldwide. This platform has gained immense popularity because it consistently evolves to adapt to the new technologies.
Since the world is ever-changing, so are the WP trends. Whether you own a WordPress website or planning to choose WordPress web development, it is important to stay abreast with the latest web technology trends to render your audience an impeccable user experience. You can approach leading professionals in this niche to help you out with this.
WordPress development Trends 2021 You Should Keep an Eye on
Chatbot Integration
Chatbot responds on behalf of the brands whenever the customer raised any query. However, this is not the usage of chatbot. These are useful in streamlining administrative and customer support tasks of a company. Some activities which chatbots excel in are enhancing and automating customer support, fetching leads, improving the user experience, and a lot more.
Voice Search Optimization
Voice search has become a popular choice for business and personal requirements. And, voice-enabled search assistants such as Google home have started gaining prominence. In fact, millennials are using voice assistant in their mobile phones and smart home devices as well. So, it's not a surprise if voice search is included in the list of top WordPress trends.
Also Read: WordPress CMS and the Blockchain Technology
WordPress for Ecommerce
Shopping from a website has become a necessity these days. You can use WooCommerce for converting your WordPress website development project to ecommerce. This is one of the common trends that will dominate in the upcoming year. WooCommerce will deploy SEO features of WordPress and provide you a user-friendly website.
Are You Looking to Hire Dedicated WordPress Developers?
Artificial Intelligence
This is one of the most awaited WordPress trends in 2021. The developers are highly recommending incorporating AI in your website to make your business a massive hit amongst the customers. This technology allows you to understand the behavior of the customers online, which aids in the personalization of marketing efforts.
Progressive Web Apps
Many times it has happened when you want to try an app, but couldn't download it. In such situation, progressive web apps will be the right choice. It is designed to provide an app-like experience to the users, and behaves like a native app without any need of downloading. They have become more popular due to the increase usage of mobile phones. Some of the noteworthy benefits of PWAs are fast loading time, improved user experience, higher flexibility, and robust security.
Also Read: WordPress Managed Hosting: Best WordPress Hosts You Need to Know for 2020
Wrapping Up
It is not easy for a person with non-technical background to remain updated with the latest features that WordPress keeps on adding.  In such case, hire a WP expert to add new features on your site or build a new one from the scratch. An experienced professional will make your website updated with the WordPress development trends in 2021.