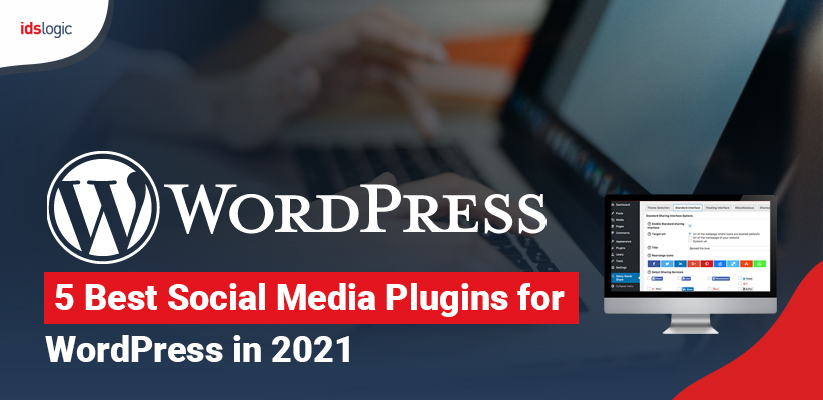 5 Best Social Media Plugins for WordPress in 2021
Today, there are several social media plugins available for WordPress website. With the right plugin, you can engage with the visitors on social media in a better way. It also makes social media followers to convert on your website.
With so many options out there, it becomes difficult to decide which social media plugin to choose. This post has listed some of the best social media plugins that you can install, and are the current favorite of the WordPress web development company. Let's take a look:
Shared Counts
This WordPress plugin is fast and easy to use. It provides a limited number of popular social networks that includes Facebook, Twitter, Pinterest, LinkedIn, and Google+. Additionally, it comes with multiple button styles, and you can choose the location of the button. This plugin is helpful in getting the social share count for different networks.
Sassy Social Share
Sassy Social Share is simple to use and comes with tons of options. With this plugin, the support for many different social media websites comes, and you can even include buttons in post content. It also comes with social share count feature. However, you will require third party service for the retrieval of stats. For the icon styles, the plugin offers three basic styles: rounded, square, or rectangular buttons.
Are You Looking to Hire Dedicated WordPress Developers?
Simple Social Icons
As the name suggests, this plugin will display social media icons in a sidebar widget. You have the option to choose colors and type the URLs for social media accounts that you need to display. It provides a limited number of social media platforms that cover important and popular services. It is simple to use and has less effect on the performance.
Also Read: WordPress Development Trends That You Need to Follow in 2021
AddtoAny
This is a social sharing tool which is also available as a WordPress plugin. It provides various social media platforms, floating and standard social sharing bars with a universal sharing menu. You can see social share count without any need to create an account and also provides Google Analytics integration.
Smash Balloon Social Photo Feed
With the help of this social media plugin, you can display your recent Instagram photos in WordPress. You have to generate an Instagram access token. After that, you can utilize the available short codes for displaying the feed anywhere on your website that includes posts, pages, and sidebar widgets. You can even create multiple feeds by customizing the short code parameters.
Also Read: Tips on Creating Seasonal Landing Page for your WordPress Website