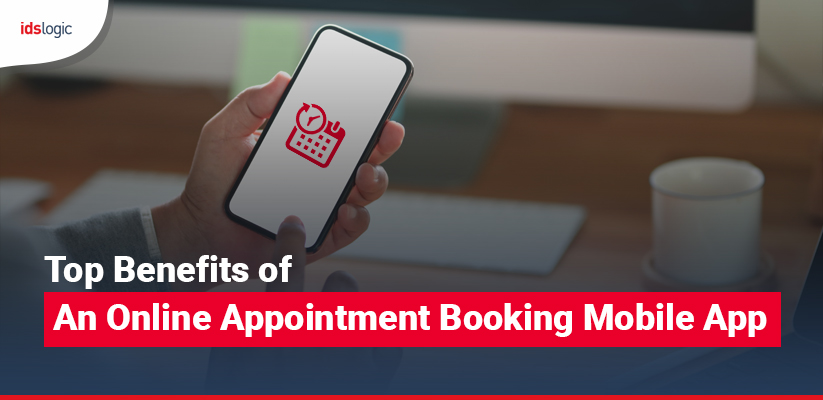 Top Benefits of an Online Appointment Booking Mobile App
There is no denying the fact that internet has simplified our lives. When we look at the on-demand app, we find that it has provided a lot of convenience. Right from booking flight tickets to ordering daily essentials, its role is crucial. With few clicks, you can get the things delivered at your doorstep. It would not be wrong to say that technological advancement has saved our lot of time.
Nowadays, the appointment booking apps are becoming popular for all the right reasons. Using these apps, the users can book appointments for different places like salon, hospital, etc., with an ease. Businesses are hiring mobile app development company to get the best appointment booking app developed for their business.
Benefits of Appointment Booking App
The businesses can maximize their business profit if they choose best appointment booking system and hire the top mobile app developers in India. Some of them are discussed below:
1- 24*7 Appointment Booking
With the help of appointment booking apps, the customers can book their slots any time. This is useful in terms of the business expansion. According to the survey, it has been revealed that 35% of the customers make appointments after the business hours. This has provided them the convenience to book their slots at their preferred time, Therefore, it is important to offer round the clock booking facility to enhance the sales performance of the business.
Are You Looking to Hire Dedicated Mobile App Developers?
2- Seamless Booking Experience
The traditional appointment booking system is quite intimidating and consists of a lot of steps. First, you have to call the service for booking an appointment and then visit the place. The whole process is time taking and have chances of human error. With an appointment booking app, you can avoid this problem as it can fill up your details online, which reduces the scope of any error.
Also Read: 5 Must-have Features of Logistics Mobile App
3- Better Online Visibility
In this technology-driven world, a powerful online presence is essential. It becomes easy to drive potential customers towards the storefront with an improved online visibility. You can make this happen when you have the right online appointment booking app. It is advisable to look for the mobile app developers who are proficient in building flawless and feature-packed appointment booking app.
In short, an online appointment booking app has provided a level of comfort to the users in booking appointment. It has completely changed the way we used to avail our essential services.
Also Read: How Mobile Apps Provide a Winning Advantage to Ecommerce Portals