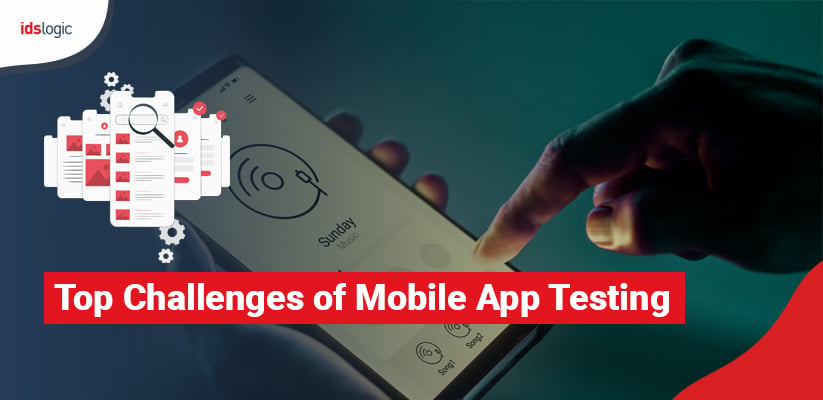 Top Challenges of Mobile App Testing
In the realm of mobile app development, a flawless and successful app is the one that clears a series of steps. The mobile apps these days are more business-oriented and are progressive and hybrid in nature. Overlooking the testing part is definitely not a good idea if you want to get long-term success of your mobile app.
Challenges Faced in the Mobile App Testing
Testing is an ever growing industry and the advancement in the mobile devices have brought a lot of challenges in the testing world.
Here are some of the main challenges that mobile app developers encounter during mobile app testing:
Size of the screen
The screen size varies from mobile to mobile devices. When it comes to the Apple, the screen size ranges from 3.5'' to 12'' and for the Android, it is 2,6'' to 6''. These changes usually pop up whenever a new model gets launched in the market. Mobile apps are needed to be tested thoroughly to ensure that they perform seamless on different screen sizes.
Different OS versions
Since different mobiles have different operating systems, they get a regular update.  Fragmentation is a major problem with the Android that has the 11 OS currently. With iOS, you will not face the fragmentation issue as the majority of the iOS devices are utilizing version 9 or 10.
Also Read: The Importance of Cross Browser Compatibility Testing For Web Apps and Websites
Battery
The mobile apps consume a lot of battery of the mobile devices. If you are using multiple mobile apps, then it will easily drain out the battery life in a couple of hours. While testing mobile apps, it is important to ensure that the power consumption is kept minimal and the app should be developed by adhering to the best practices.
Usability
The success of mobile apps is laid on the foundation of usability. A well-crafted mobile app comes with advanced and interactive interface, and the content can be accessed easily. Furthermore, the app provides smooth navigation and images adjust to the screen size properly. Make sure that you choose the mobile app testing service that should check whether all the elements of the interface are working efficiently or not.
Types of mobile apps
There is array of mobile types available in the market ranging from native, web apps, to hybrid mobile apps. All of them have different installation and functionality. Due to these variations, the testers have to test them differently. There is no point of deploying a generic testing procedure for all mobile apps.
Also Read: Methods to Improve Software Testing Communication Skills