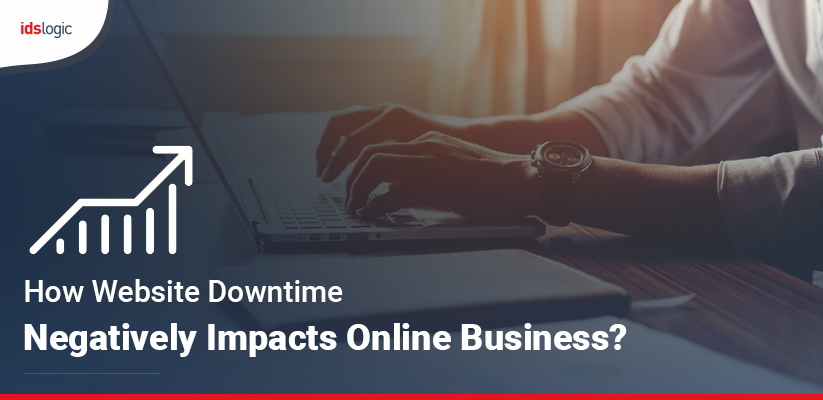 How Website Downtime Negatively Impacts Online Business?
In this competitive business environment, it is a necessity to have a fully functional website that operates smoothly with no downtime. Having a website with this quality makes a business to stand out amongst the competitors.
A website downtime can prove detrimental for the company's overall growth and success. It is the period when your site becomes completely inaccessible by the users.
The businesses can avoid this situation by having 24/7 website maintenance and support plan. It is best to look for the experts in this niche to get a robust maintenance plan developed for your business.
Negative Repercussions of a Website Downtime on Online Business  
Rise in Customer Dissatisfaction Rate
No business can afford to lose their valuable customers. But, in the situation of downtime, the retention of your existing customers will be at risk who are trying to connect with you during this time. They easily lose out their patience when a website experiences a downtime. In turn, this triggers the dissatisfaction rate, and your prospects turn towards other alternatives.
Affects the Brand Reputation
Building a good brand reputation online takes a lot of time and efforts. All your years of hard work will go in vain in the case of the downtime situation. If it gets stretched for many hours, then it will frustrate your customers, and they take no time to voice their bad opinion about your brand on social media platforms. This will take a toll on your brand's reputation.
Also Read: How Website Maintenance can Protect a Site Against Hacks
Loss in the Business Profits
The higher the duration of the website downtime, the more will be the loss in profit margin. If your potential customer approaches your website in the purchase mood during the downtime period, then it will force them to switch to some better options.
Lower Search Engine Ranking
Google Analytics prioritize those websites that are flawless. In addition to this, a low server response time can increase the high bounce rate, which ultimately leads to a poor user experience. As a result, the visitors start leaving the website faster. All these have a negative influence on your SEO ranking on search engines.
Hire a Website Support & Maintenance Service to Combat the Downtime Issue
To ensure the stellar website performance, it is imperative to seek help from a trusted website support and maintenance service. They will make your website up all the time with no downtime.
Also Read: How to Make the Most Out of Your Website Maintenance Services