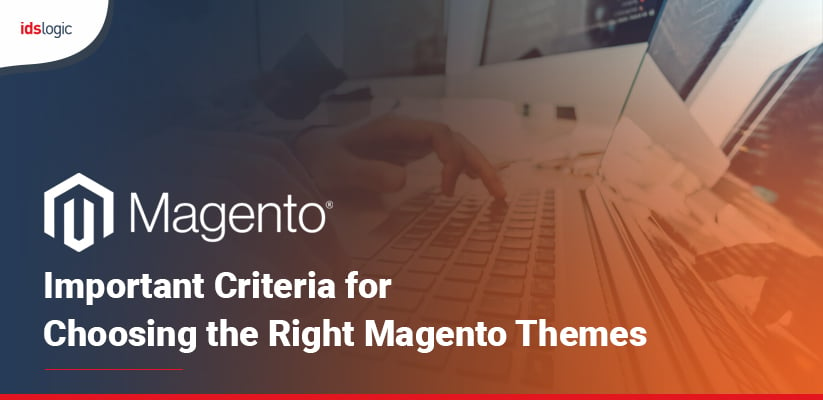 Important Criteria for Choosing the Right Magento Themes
Magento is a robust eCommerce platform for building a fully functional e-store. It is powering millions of websites with its advanced feature set and functionalities. Apart from the rich features, it comes with a variety of themes that can make your store visually appealing.
With so many options to choose from, it becomes difficult to pick any one. You can even take consultation from the leading Magento web development company. Before choosing any Magento theme, it is imperative to make the performance evaluation, and check whether it is equipped with the relevant features that your business requires the most.
Some Essential Factors to Consider While Choosing a Magento Theme
Here are some factors that you should consider while choosing any theme for your Magento store:
This is one of the most important factors to consider while choosing any Magento theme. A visually attractive theme has the potential to make the visitors stick to the e-store for a longer span. If your store will have that quality, it will build credibility for your brand.
Cross-browser compatibility
Make sure that the Magento theme you opt should offer cross-browser compatibility. No matter what browsers the users utilize, it should have the capability to render best-class performance to them.
Are You Looking to Hire Dedicated Magento Developers?
Page load time is an important factor for the success of the Magento store. A website that loads slowly can frustrate the visitors, and make them leave the website in no time. Go with the theme that is lightweight as it will not negatively impact the page load speed.
In-built social media features
No one can deny the power of social media in the digital era. It would be great to choose a Magento theme that provides social media integration facility. With the help of it, you can easily share promotional offers, discounts, and news about your latest products on your social media channels. This will help you to stay connected with your prospective customers.
Also Read: Why You Should Choose Magento Ecommerce for your Business?
Owing to the growing usage of mobile apps, it has become a necessity for Magento stores to be mobile responsive. Pick a Magento theme that offers a seamless user experience on various mobile devices such as tablets, smart phones, etc.
Look for a Reliable Magento Development Service to Choose the Right Theme
If you are facing difficulty in choosing the right theme that aligns with your business goals, it is best to take assistance from a trusted Magento web development service. They have prior experience in helping businesses in opting for the suitable themes for their e-store.