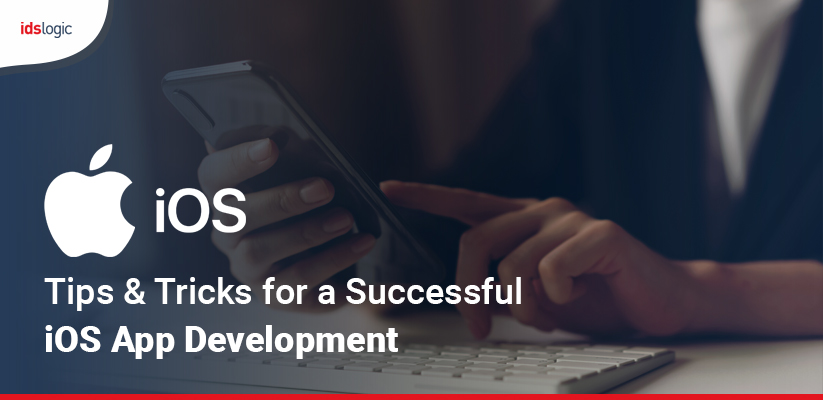 Tips & Tricks for a Successful iOS App Development
Let's face it, the app store is overcrowded with millions of apps, which makes it difficult for the new entry to leave its mark on the users' mind. So, in order to stand out, your app should have a wow factor that encourages them to download your app.
There is no denying the fact that no device can beat Apple platform in terms of superior design and performance. To maintain their quality, Apple strictly abides the standard protocols that are imposed by the App store. If you want to gain prominence in the app store, we suggest you to go with iOS app development.
Let's have a look at some of the useful tips to create high-performance iOS apps:
Define the Objective of Your App
In the app ideation stage, we explore new possibilities that increases the chances to lose our focus from the set objective. Therefore, you should define the core purpose of your app before starting the iOS app development process. Whether you are building an entertainment or a shopping app, clearing your purpose will shape your research in the right direction.
Understand Your Target Audience
The next important step involves understanding the potential users for the app in the market. This task demands an extensive market research which involves analyzing users' buying pattern, age, gender, location, preferred payment methods, and a lot more. Based on that analysis, you should design an iOS app for your business that aligns with your target audience interests.
Are You Looking to Hire Dedicated Mobile App Developers?
Compatibility with Various iOS Versions
Apple market is fairly large and constantly upgrading their systems. You will find all the versions of Apple's devices ranging from old to the latest ones and their users in the market. Hence, you should ensure that your app should be compatible with different iOS versions. This will help you in expanding your business reach and the number of users for your app.
Also Read: How iOS App Development Will Change in the Next Five Years?
Design Attractive User Interface
The first impression truly counts and this is applicable in the case of your app too. With a successful UI design, you can provide an enhanced user experience that provides a competitive edge in the App Store.
Testing is a Must before Launch
Make sure the iOS app development company that you partnered with performs vigorous testing of your app before the final launch. This is required because if your app gets crashed in the first time use by the customers, they will never return to your app. A/B testing lets you build two different versions of your app, which will help you understand the one that users will like the most.
Also Read: 5 Best iOS Development Trends to Look Out for in 2021