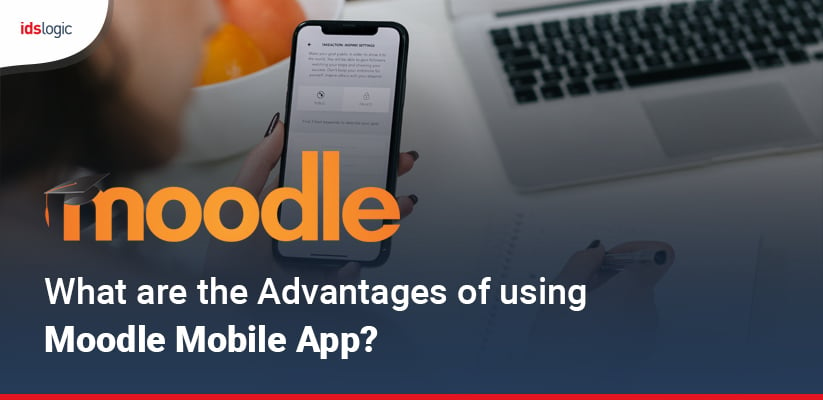 What are the Advantages of Using Moodle Mobile App?
Moodle is a popular open-source Learning Management System (LMS). It has been widely used in the education and corporate sector to provide quality training to the learners. We are aware of the fact that mobile apps have come a long way. Almost every sector is making the most of this technology. This has enforced Moodle platform to build a mobile app for the purpose of learning and training.
With Moodle mobile app, the users will receive insights about the latest updates in the course. If you want to access your Moodle mobile app, it becomes necessary to integrate your Moodle website with the mobile app. Hiring a leading Moodle development company will be beneficial in this context.
Benefits of a Moodle Mobile App
There are plenty of benefits of using a Moodle mobile app that has been discussed through this post. Read on to know more:
The use of the Moodle mobile app allows the users to access content from any location at any time. You can access the content offline by downloading the content to your mobile device. With this, it becomes easy to access the content both offline and online mode.
Your mobile app will get link with the Moodle calendar, which will send out the push notifications to the users related to the events. The users will receive notifications of forum posts, assignments, etc., to get the updates timely about Moodle LMS.
Are You Looking to Hire Dedicated Moodle Developers?
Seamless integration with other tools
Moodle mobile 3.3 version app allows the integration with the platforms like Facebook, Microsoft Office, and GSuite. This helps the users to access all the learning tools with an ease.
Upload variety of documents
The usage of Moodle mobile app leverages the learners to upload a variety of documents that include images, audio, video, documents, and many more in the Moodle. The storage size of the files is up to 50 MB.  
Also Read: 5 Highly Advanced Features of Moodle Development Framework
The best part of using Moodle mobile app is that it is available for free. Since it is an open-source platform, the users don't have to pay any license fee. It is ideal for use in the projects of all sizes.
Moodle mobile app provides multi-lingual support to the users. This means that the users will get the quality support in their native language if they feel any difficulty related to the usage of an app.
Also Read: How Log Reports Help to Track Student Activity in Moodle LMS