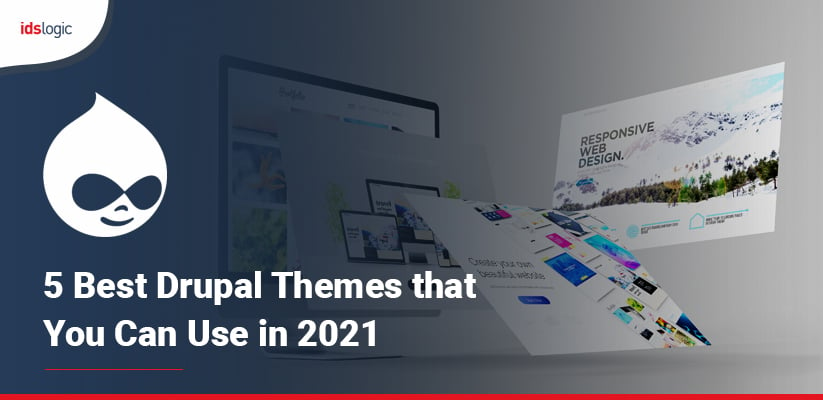 5 Best Drupal Themes that You Can Use in 2021
Nowadays, Drupal is counted as one of the best content management system in the online marketplace. It is robust, secure, and flexible that makes it suitable for building enterprise level CMS websites. Due to these qualities, it has witnessed a great adoption rate over the couple of years.
When it comes to the themes, you will get ample options to choose from. These pre-designed themes are great for making your website visually appealing. If you are facing difficulty in choosing the right theme for your Drupal-based website, then you should give a read to this post.
Some Popular Drupal Themes in 2021
Choosing the best Drupal theme is a tricky process. You can take help from the Drupal development company to help you in the decision making. You can even run a quick glance on the top themes that have been discussed here, which will make you decide faster.
Here, in this post, we have listed down some popular Drupal CMS themes in 2021:
This theme has a catchy design which is great for providing your website a professional appearance. It is both customizable and easy to use. The best part is that it comes with a strong control panel with options like block builder, sliders, and many more to help you manage your website efficiently.
Are You Looking to Hire Dedicated Drupal Developers?
Jango is a multi-purpose theme, which supports a variety of website development ranging from corporate to blogging site. It is highly responsive and compatible with major web browsers and devices. This theme provides a smooth and an enhanced user experience throughout.
This Bootstrap-based HTML5 theme is the most popular one out of the available options. It multi-purpose and can be used for a variety of websites such as hospitals, education, just to name a few. The businesses can provide a refreshing feel to their home pages if opted for this theme for their websites.
Also Read: Demystifying Common Misconceptions About the Drupal
Inston is a popular business theme that provides a modern and professional touch to the websites. It is intuitive and can be customized to fit the specific business needs. Not only this, it comes with five home pages that can be edited to fulfill your business purpose.
Built with Bootstrap framework, Enar can build a stunning website without much effort. It is again responsive and multi-purpose that is super-suited for the websites like corporate, education, and many more. With this theme, you will get more than ten ready-to-use home pages which have impeccable design, flexibility, responsiveness, and scalability.
Also Read: 10 Important Modules to Build Your Drupal 9 Website