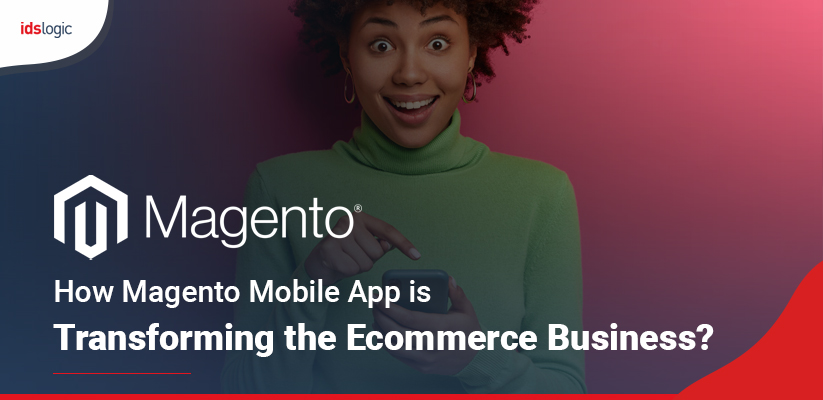 How Magento Mobile App is Transforming the Ecommerce Business?
There is no denying the fact that Magento is robust and secure eCommerce platform worldwide. It is open source and has been utilized by businesses of all scale. Being equipped with vast features and extensions, it has everything that one would require to build a full-fledged eCommerce store or application.
As the number of mobile users are increasing with each passing day, it becomes necessary for the Magento store owners to launch their apps. This will help you in gaining a competitive edge in the online marketplace, and higher visibility. You can look for the trusted Magento development partner to provide you some valuable assistance in that process.
Benefits of Magento Mobile Apps for Ecommerce Business
In this tech-driven world, the customers prefer mobile devices for shopping products and services. If you still don't have any Magento app, then you can miss out on sales opportunities, which can hamper your business growth.
Here are the top benefits of the Magento mobile app that you need to know about in depth:
One of the best parts about the Magento mobile app is that it offers multilingual assistance to the clients. If you have a global clientele, then you can give them support on their preferred languages. Not only this, the content on your website can be converted into their native languages without any difficulty.
Are You Looking to Hire Dedicated Magento Developers?
Magento has a straightforward shopping cart process. It allows the merchants to create one or more checkout pages as per their preferences. The good news is that the customers have the option to make purchase as a guest and skip the sign up form. This integrated checkout facility in the Magento mobile app offers a lot of convenience to them.
Also Read: How Social Media Integration is Useful for Magento Stores?
Customization Capabilities
Magento mobile app provides ease of customization to the users. It can edit the HTML/CSS code that provides the complete control over the look and functionality of your eCommerce store. This capability makes it the favorite amongst the developers.
The main reason behind the higher bounce rate of the Magento store is its difficult navigation. This makes them unable to find the right product at the right time. As a result, they switch to some better prospects. With Magento mobile app, you will get rapid search functionality that allows customers to get the products faster and with no hassle.
Also Read: Important Criteria for Choosing the Right Magento Themes