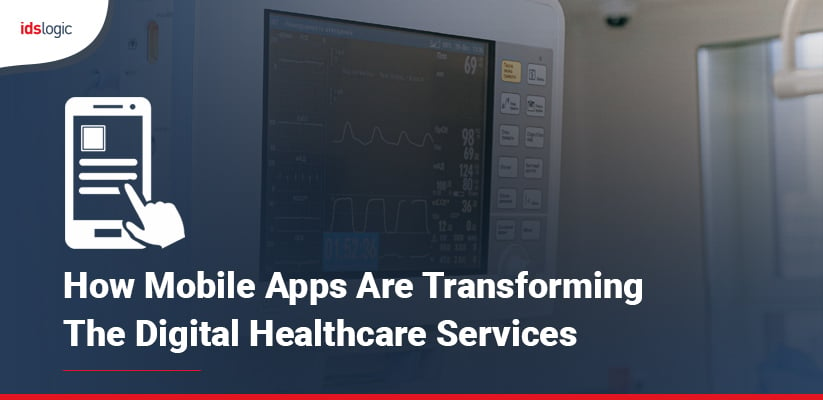 How Mobile Apps Are Transforming the Digital Healthcare Services?
Amidst the corona virus pandemic, the usage of healthcare apps has drastically increased. As people are forced to stuck in their homes, the dependability on the mobile apps has become more important than ever before. Almost every sector is making the most of the mobile app technology, and medical care is no different.
More and more patients are using healthcare mobile apps to monitor their daily health regime, ordering medicines, and booking appointments. This has simplified the way they used to avail the medical services.
With the rising popularity of healthcare mobile apps, the demand for a good mobile app development company has increased all the globe. Many healthcare businesses have launched their mobile apps under the supervision of the mobile app experts to boost their operational efficiency during this challenging time.
Healthcare App Development Trends to Watch Out for:
Unarguably, healthcare mobile apps have become smarter with the expansion of mobile app development industry. They have started deploying new and advanced technologies like Artificial Intelligence (AI), Machine Learning (ML), IoT, and many more to provide users an enhanced digital healthcare experience.
Here are some healthcare app development trends that have reshaped digital healthcare services:
Rise of Telemedicine
The rise in corona cases has made patients skeptical of visiting the doctor in person. They prefer online consultation to seek medical assistance. With the help of telemedicine apps, patients and doctors can have a one-to-one conversation on video or voice calls.
Are You Looking to Hire Dedicated Mobile App Developers?
IoT Healthcare Apps
Internet of Things or IoT is one of the most popular healthcare app development trends. The apps that deploy this technology leverages healthcare professionals to keep a close check on the patients and services in real time. Also, these apps are helpful in automating the healthcare business operations, which reduces scope for mistakes and operational expenses.
Emergence of Cloud Apps
Since there is a growing usage of healthcare mobile apps, it will require more space to operate seamlessly. Thanks to the cloud technology, it provides a higher level of scalability and security. The healthcare professionals can store enormous health records in a cloud environment.
Also Read: 5 Must-Have Features of Travel Android Mobile App
Increasing Popularity of Artificial Intelligence
This futuristic technology has revolutionized the healthcare industry to a great extent. The hospitals can replace their reception desk staff with AI chatbots to serve the patients with their inquiries in a better way. In turn, this has reduced the operational cost.
Digital Payment Solutions
Whether it is about paying online consultation fee to the doctor or ordering medicines, telemedicine apps are of great use. The patients can make the payment digitally which reduces the human-to-human interaction. Due to the higher number of digital payments, mobile app development has started incorporating Blockchain for developing advanced payment solutions.
Also Read: Top Android Development Trends to Look Forward in 2021