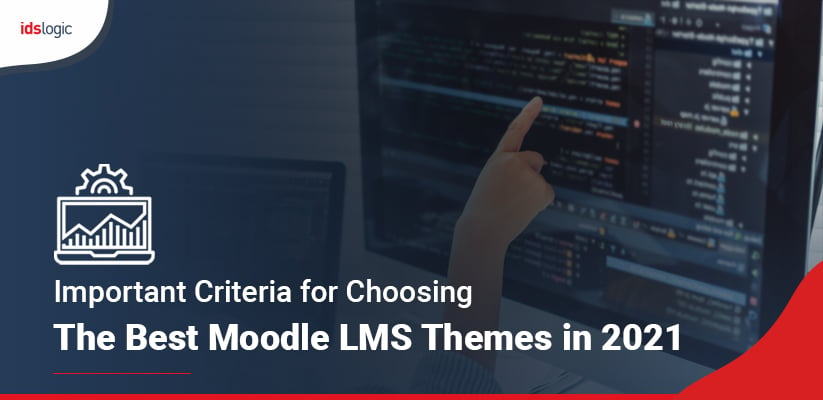 Important Criteria for Choosing the Best Moodle LMS Themes in 2021
Moodle is considered as the best LMS (Learning Management System) equipped with advanced features that are required to build cutting-edge educational websites. Setting up such websites is not a challenging task anymore with this LMS, and that's the reasons for its growing popularity.  
Every year businesses change the look and feel of their Moodle training courses to provide it with a vibrant touch. Since 2021 has started, they must have plans to revamp the design of their courses. It's a good practice to boost engagement of the learners, and for that purpose, Moodle themes are of great use.
When it comes to the Moodle themes, there are plenty of options available online. This makes it daunting to choose the perfect theme that aligns with the business interests. You can look for the Moodle LMS development company that can help you in making the right decision.
Factors to Consider Whilst Selecting the Moodle LMS Theme
Here are some quick tips for choosing the right Moodle LMS theme:
This is the unmissable part towards your Moodle theme selection journey. Before choosing any theme; you have to ensure that it is compatible with the Moodle version that you're utilizing. A theme that is not compatible with your Moodle version will fail to deliver superior performance, which ultimately affects your business development.
Are You Looking to Hire Dedicated Moodle Developers?
Theme load time is one of the most important factors that you should always check. Remember that you have got just three seconds to engage the learners. If you have opted for the theme that is large in size due to the load of CSS files, and images, it will negatively impact the user experience, and exceed the page load time.
Also Read: How to Find the Best Moodle LMS Development Company for Your Next Project?
Make sure that the Moodle theme comes with greater customization capabilities. This leverages the users to modify the look of their courses just the way they want. Always opt for the theme that allows uploading logo, modification of button colors, and editing page templates with an ease.
Since the number of mobile learners are rising, it becomes necessary to have a Moodle website that is mobile responsive. This makes it to adjust with the screen size of mobile devices effortlessly, and delivers an enhanced user experience throughout. So, while picking a Moodle theme, you have to check whether it is mobile responsive or not.
Also Read: What are the Advantages of Using Moodle Mobile App?