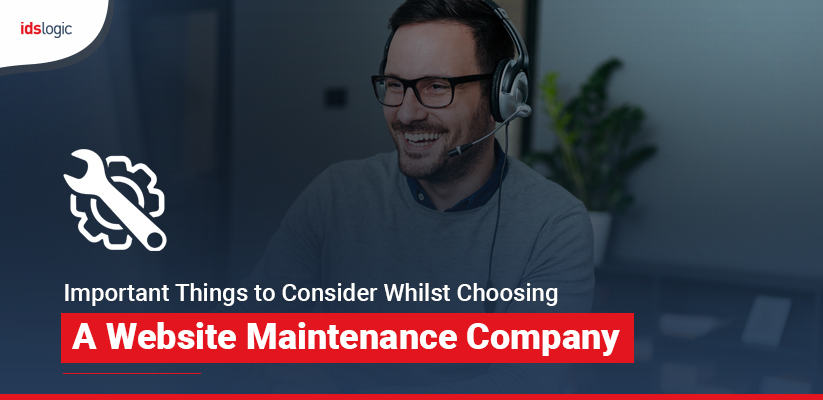 Important Things to Consider Whilst Choosing a Website Maintenance Company
Website maintenance is one aspect that often gets overlooked by the site owners. They think that once their website is live, all their work is done. But, that's completely wrong. It is actually when the real work starts. To maintain the good health of the website, its maintenance is imperative.
For this purpose, you have to search for a trusted website maintenance company with a proven track record in this niche. There are lots of service providers available which makes the decision difficult for us. Invest a lot of time in research, and then make any decision.
Hiring Tips for the Web Maintenance Company to Help You Sail Through
Here are some essential things that you should keep in mind while choosing any service provider:
Every website maintenance company comes with a host of services and packages. You need to analyze how much support your website requires in total. Once you figure what services exactly you want, you can start looking for the service providers for your website maintenance needs.
Experience matters a lot while looking for the website maintenance service provider. Maintaining a website is both daunting and complex task that needs to be handled by the professionals. So, choose a service that has good amount of experience in this niche if you want your website to function smoothly.
Also Read: How Website Maintenance can Protect a Site Against Hacks
Now, it's time to check the level of customization which website maintenance service can offer to the clients. It should offer flexibility to customize the service as per their needs. Whether you need regular maintenance or on-demand service, it should offer this facility without any objection.
This particular factor is important to ensure the smooth performance of a website. Make sure that the service that you choose should offer 24*7 website monitoring service to resolve all your technical inquiries.
The last thing that you should do is to figure out your budget that you can afford to spend on the website maintenance. Once you finalize the budget, you can shortlist the services that comes under the size of your pocket.
Whether you are a startup, small or big size enterprise, you should look for a website maintenance company that provides a comprehensive support in making your website to deliver superior performance all the time.
Also Read: How to Make the Most Out of Your Website Maintenance Services