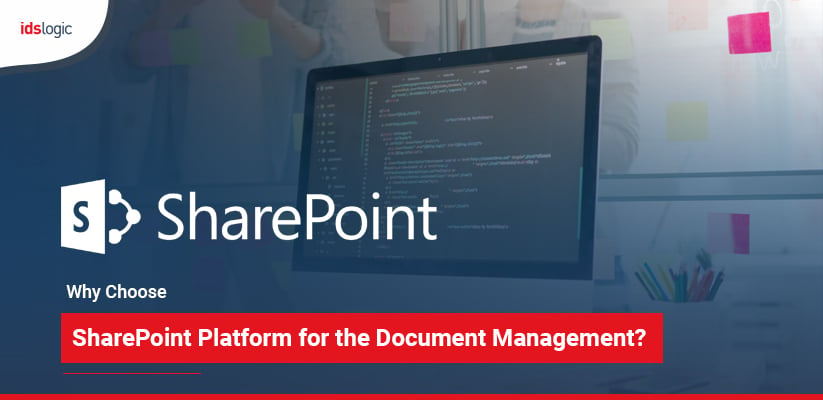 Why Choose SharePoint Platform for the Document Management?
SharePoint platform has solved a lot organizational challenges with an efficacy. Be it improving efficiency, collaboration, or managing content, it has taken a good care of all these aspects. Owing to this, a lot of businesses ranging from small to big scale have deployed it in their operations, and reaping exemplary results.
There is one more area where organizations often feel challenge, which is document management. Document is an essential part of any business, and it has made an electronic transition. This has reshaped the way we used to save the important files.
Reasons to Opt SharePoint Platform for Document Management
As the business expands, so do the documentation. If it is not properly organized, it would quite a hassle to find the right document on time. With an effective document management system in place, you can win over this problem very well. For its successful deployment, you have to reach out to the SharePoint development company.  
Here are some of the advantages of using SharePoint for managing the documents:
The documents that are stored in the SharePoint document management system are more secure than the digital documents. You can limit the access of documents for the employees, and monitors the people who have viewed or modified the documents.
Above all, you can move your documents to cloud that creates a backup. If any of your file gets lost, you will have a backup that will not hamper your productivity.
Are You Looking to Hire Dedicated SharePoint Developers?
Free Up the Storage Space
Even the digital documents occupy a lot of disk space. Keeping all the documents in a single device can save a lot of storage space. This is where a document management system like SharePoint comes into the picture. With proper document management, the businesses can free up the storage space.
SharePoint is counted amongst the most powerful document management systems all over the world. After its successful implementation in the organization, it can save a lot of time. Due to its usage, sharing, managing, editing, and finding the documents becomes simple.
Also Read: Empower Your Business with the Help of SharePoint Development
Provides a Greater Level of Customization
Today, the organizations that are utilizing SharePoint incorporates custom functionality to the software. This means that they can customize the software as per their specific business requirements. It proves to be beneficial for the large scale organizations as it provides them the flexibility to add specific functionalities to the software.
Also Read: How to Increase User Adoption of Your SharePoint Intranet?