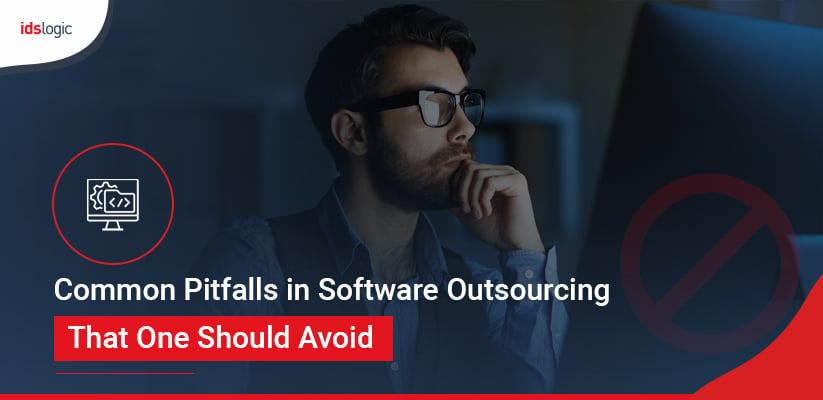 Common Pitfalls in Software Outsourcing That One Should Avoid
Software outsourcing is a widely used practice nowadays by the companies to augment their staff by collaborating with the proficient team from outside. It has its share of benefits that includes increasing operational efficiency, faster turnaround to market, and saving development costs to name just a few.
While opting for the outsourcing method, many businesses often make certain mistakes that can lead to the failure of their projects. It would be better for you to have a knowledge about them, so you don't repeat it which other businesses have done in the past.
Some Common Pitfalls in Software Outsourcing that Businesses should Avoid:
Conducting Improper Research While Choosing Outsourcing Company
A winning software idea can be converted into reality with the help of experts. Choosing a software outsourcing company without any proper research is the biggest pitfall that businesses commit. You need to go through their reviews and testimonials to know about their work supremacy.
On top of that, you need to check whether they have a proven track record or not in the type of project that you wanted. So, an in-depth research is vital to make a conducive decision for your project.
Inability to Understand the Project Scope
To ensure the success of your project, it is imperative to get a clarity of the requirements, delivery timeline, and the scope of the project. If you don't figure out these things before handing over the project to the outsourcing experts, it can cause project failure.
We recommend you to prepare the feature specification set that you wish to incorporate in your product. This will let the developers to get a clear understanding of your project's requirements.
Also Read: 4 Effective Tips for Outsourcing in 2021
Opting Outsourcing Partner That Doesn't Follow Latest Tech Trends
Gaining a competitive edge in the market for your product can only be achieved if the outsourcing company adheres to the modern and latest tech trends. Unfortunately, you will find many companies that doesn't stay up-to-date with the trending technologies, which you shouldn't definitely opt for your project.
Choose an outsourcing partner that stay abreast with the latest tech trends as it will add value to the project development, and aids in rendering impeccable results throughout.
Not Focusing on the Quality Assurance
The product testing is something that you should never underestimate as it helps to ensure that your software delivers high grade performance without any glitch.
So, it is important to have a tester from the very beginning of the project who will check whether your software is free from bugs or not.
Also Read: Top Questions to Ask from a Software Outsourcing Company