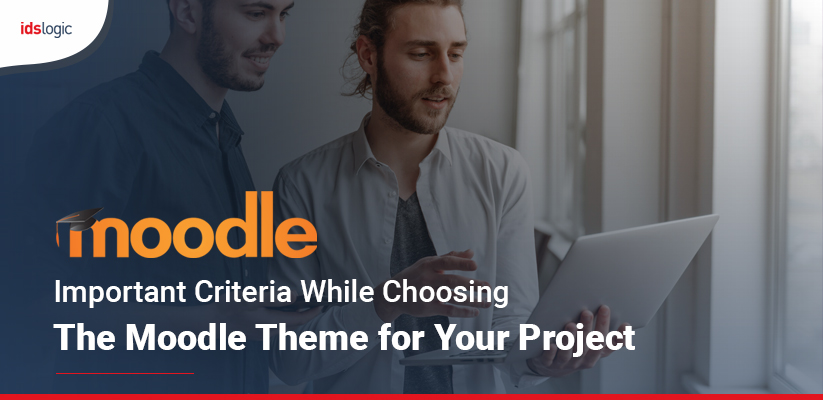 Important Criteria While Choosing the Moodle Theme for Your Project
Moodle is a high-end online learning platform used for building a variety of courses for higher education and workplace training. To make your Moodle course a huge success online, it is advisable to choose the right theme that aligns with your business goals.
A Moodle theme is great for enhancing both the functionality and aesthetic appeal of a website. There are lot of options available online that makes it quite challenging to choose the suitable one for your project. You need to keep many things in mind before making any final decision.
If in case, you are feeling difficulty in making the right choice, you can reach out to the Moodle development experts for the purpose. They have prior experience to assist you in the best possible way.
Factors to Consider While Selecting Moodle Themes
To make your decision easier, we have listed down the important factors that you should consider while choosing any theme. Let's take a closer look:
Layouts are the most important aspect of Moodle-based course. A theme with an attractive layout will help you in getting more learners for your course. Make sure that the opted theme offers uniformity with pain blocks, so learners can find things on your course with minimal efforts.
Choosing the right colors for your Moodle course is of utmost importance for branding perspective. It would be better to opt for the minimalistic color patterns for your course. This will provide an enhanced learning experience to the learners, and boost the engagement rate.
Are You Looking to Hire Dedicated Moodle Developers?
Choosing mobile responsive Moodle themes helps in delivering the content that effortlessly fits the screen size of multiple devices. No matter what mobile device they are using to access the course, they will get an enhanced user experience. This will engage more and more learners for your training course, and again increase the engagement rate.
Whether you want a little or a big change to your Moodle course, a theme that offers a higher level of customization capabilities will serve best in this context. With this, you can customize the look and feel of your course just the way you like with a couple of clicks.
Also Read: How to Find the Best Moodle LMS Development Company for Your Next Project?
Always opt for the theme that offers multi-lingual assistance to the learners. This will aid in catering to a wider audience base in their native languages, which will make the learning process smoother for them.
Choosing a Moodle theme that syncs well with your Moodle project is vital for its overall success. By keeping these factors into close consideration, you can make a meaningful decision for your Moodle course. You can look for the Moodle development company that can help you in the selection process as they have an in-depth knowledge of the Moodle platform.
Also Read: What are the Advantages of Using Moodle Mobile App?