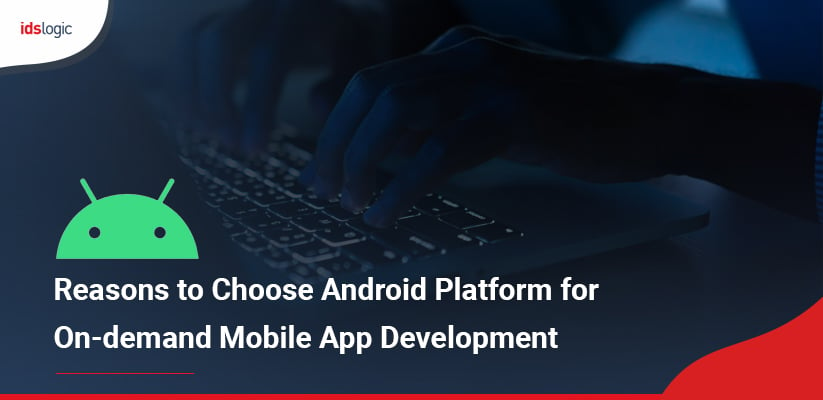 Reasons to Choose Android Platform for On-demand Mobile App Development
Over the last few years, on-demand apps have become highly popular in the market. Almost every industry vertical has deployed this technology, and reaping effective outcomes. It has a higher adoption rate because it provides instant access to the services such as cab booking, food delivery, and a lot more.
If you have plans to build on-demand for your business, then the first thing that you have to do is to look for the reliable mobile app development company. That's because they have necessary experience and the resources to get this task done swiftly.
Besides that, you have to choose the platform on which you will develop your on-demand app. When it comes to the mobile app platform, Android, iOS, and Windows are strong competitors. Out of these, Android is an effective choice for building on-demand apps and that's because of the following reasons:
Android wins over the iOS and Windows platform when it comes to the market share. It has got an impressive user base in the market that has immense potential to take your business heights. That's why it will be profitable for your business to choose Android platform for the on-demand app.
Simple Customization Option
With on-demand apps, the businesses have to made constant upgrades in order to meet the changing requirements of the customers. Android platform provides greater customization options as compared to the iOS platform. This allows the mobile app developers to customize the app as per the diverse business needs.
Are You Looking to Hire Dedicated Mobile App Developers?
Facilitates Vast Feature Set
For the on-demand apps, features like maps, GPS functionality, and smooth navigation are important. Android platform is perfect for adding these highly advanced functionalities to your app. Owing to this, it becomes easy for the users to find different locations in real-time.
Also Read: 5 Must-Have Features of Travel Android Mobile App
The most remarkable parts about the Android platform is that it offers support in more than 100 languages. This gives your business an amazing opportunity to connect with a wider audience base, and providing them support in their native language.
Building an app that functions flawlessly across a variety of devices is an effective option for the small, mid, and large scale enterprises. They can reap a lot of benefits when opted for the Android platform for on-demand apps. It becomes easy to target a larger audience base in a cost-effective manner.
Also Read: Top Android Development Trends to Look Forward in 2021