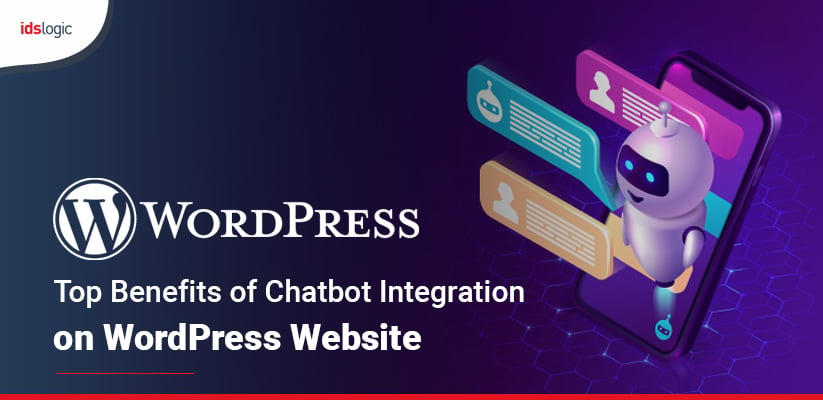 Top Benefits of Chatbot Integration on WordPress Website
WordPress is considered as the leading content management system all over the globe. Many businesses have opted for this CMS to build their website, and are reaping effective outcomes with this decision.
To ensure the success of your WordPress website, it is important to provide your customers prompt support for their queries. This is paramount to the growth and development of any business. For this purpose, chatbot integration to your WordPress website is utmost important.
Look for the trusted WordPress development company that has a proven track record of providing successful chatbot integration to the WordPress website. This will aid your business to deliver quality customer service to your valued customers, which is required for retaining them.
Reasons for Having Chatbot on WordPress Website
Here are some of the major benefits of the chatbot integration to the WordPress website:
More Newsletter Subscription
A newsletter is an effective promotional strategy that many businesses adopts. They release newsletters on a weekly or monthly basis. With the help of chatbots, you can include the visitors on your website to the subscription list. You can send notifications related to the latest events, news, discounts, etc. This will help you in building brand credibility, and acquiring new customers.
Are You Looking to Hire Dedicated WordPress Developers?
Getting quality leads for your WordPress website is a cumbersome task. The advent of chatbots have made things easier for the businesses. They can get quality leads for their business that has the highest possibility to convert. These chatbots are programmed to ask a specific set of questions from the visitors, which helps them in finding out whether they're your prospects or not.
Also Read: Reasons Why WordPress is the Best Blogging Platform for Business
The chatbots are mainly designed to resolve the queries of the customers. If the visitors don't have the idea about which section to go on the website for their requirements, then chatbots will direct them in the best possible way. This will save their ample time, and helps in getting the instant solution without any hassle.
Improved Customer Service
Chatbots have been designed in such a way to provide a human-like interaction to the customers. These are helpful in providing instant support to them for their raised queries. Getting a fast response for their problems will give them the feeling that they are cared for that helps in increasing trust for the brand. This overall leads to a better customer satisfaction rate.
Also Read: 5 Best Social Media Plugins for WordPress in 2021