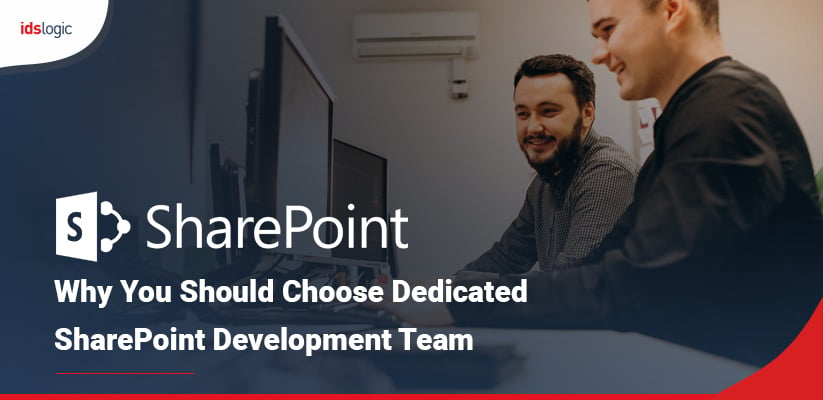 Why You Should Choose Dedicated SharePoint Development Team
SharePoint is a renowned collaboration tool that provides a host of benefits to the organizations that includes seamless document management, improved communication, systematic workflow to name just a few. This is the reason for its immense popularity in the online marketplace.
Over the past few years, it has witnessed a higher adoption rate by the organizations of various sizes and domains. During the COVID-19 pandemic, it has proved to be an ultimate savior for the businesses that are struggling hard to manage their operations properly.
Considering this fact; it would be better to deploy SharePoint within your organization to enjoy its several benefits. For its successful deployment, you should look for the trusted SharePoint development company from where you can hire your dedicated development team.
Benefits of Hiring a SharePoint Dedicated Development Team
If you're wondering why you should hire dedicated team for your SharePoint project, then let's take a look at the below-mentioned points to understand more:
Provides Flexibility & Cost-efficiency
The biggest benefit of hiring a dedicated SharePoint development team is that it provides higher level of flexibility. They work solely on your project and pro-actively implement the changes suggested from your end. Also, it requires you to pay for the number of hours which the development team has worked on your project. This will save a lot of money.
Access to Skills & Expertise
By choosing the SharePoint dedicated development team, you will get access to the diverse skills and expertise for your project. They have good exposure in handling projects of different complexity level with an ease. Moreover, they stay updated about the latest updates in the SharePoint platform that adds value to the project development.
Are You Looking to Hire Dedicated SharePoint Developers?
Faster Turnaround Time
This is the topmost reason why you should seek assistance from the dedicated SharePoint development team for your project. They deliver quality results within a small amount of time. This is because they are equipped with top talent and tools to handle this task proficiently. If you need your project on an urgent basis, then they will never disappoint you.
Also Read: How SharePoint Makes Employee Onboarding Process Smooth?
Round the Clock Technical Support
When you hire adroit dedicated SharePoint development team, you will get round the clock assistance from the team. If you feel any difficulty related to the SharePoint, you can feel free to get in touch the team to get an instant solution without any difficulty.
Also Read: Why Choose SharePoint Platform for the Document Management?