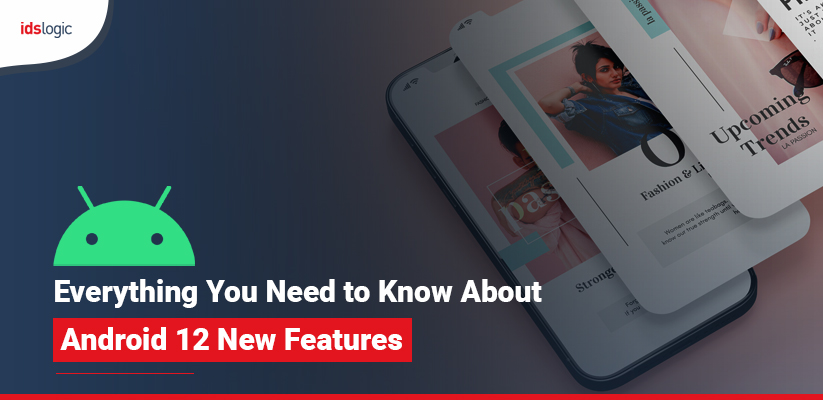 Everything You Need to Know About Android 12 New Features
In the mobile app industry, new trends keep coming up which are helpful in adding exciting features to an app that users would love to use. This further increases the app's customer retention rate, so it is important to maintain a constant pace with the latest updates in your mobile app to ensure its smooth performance.
Android 12 is finally here (developer preview release)! It has created quite a buzz in the app marketplace and Android app development companies are keeping an eye on them for quite a long time. It is now equipped with lots of advanced features that will enhance the user experience to a great extent.
Here are the new features that will come with Android 12 version:
Better Notifications
Android 12 will provide an enhanced look of the notifications interface which will give a boost to the overall efficiency and usability. The new interface will be user-friendly which will serve the users in a better way.
AVIF Image Support
A part from improvising the look of notification interface, it will enhance the image quality as Android 12 version fully supports AVI Image Format, which provides image of superior quality as compared to the JPEG format.
Are You Looking to Hire Dedicated Mobile App Developers?
One Hand Mode
If you have a big screen, then this particular Android 12 feature will prove beneficial in the long run. With this feature, you will get more space on the top of the screen, and you will be able to use any buttons or icons without any hassle.
Android Updates through Google Play
With the addition of Android Runtime (ART) to Project Mainline, the users can easily view the System updates in the Google Play Store. In the coming time, Google will push more module updates using Project Mainline.
Also Read: Effective Security Tactics for Android App Development
Powerful Content Insertion
The Android 12 version will provide a higher level control on the rich media via keyboard, clipboard, and drag and drop interface. This will give a full support to various media elements like videos, images, text files, audio files to name just a few. This will leverage the users to share files and content with greater speed to other users.
If you have plans to build a mobile app based on Android platform, then it is recommended hire Android developers who are aware of these latest Android 12 features. This will aid in building a secure and flexible mobile apps bestowed with the aforementioned features.
Also Read: 5 Must-Have Features of Travel Android Mobile App