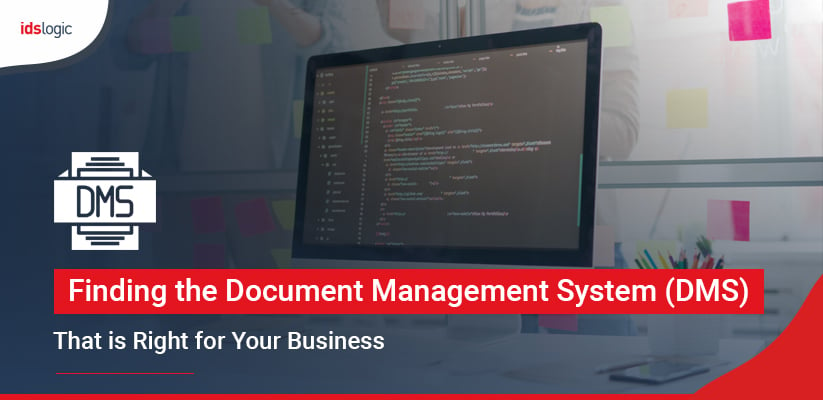 Finding the Document Management System (DMS) That is Right for Your Business
Nowadays, document management system is vital to maintain the digital records of the organization. It leverages the employees to access those records anytime. On top of that, it allows them to edit those records while on the go.
Choosing the document management system that aligns with your business needs is a daunting task. There are so many options available that makes it quite difficult to settle on any one option.
Amongst the available option, SharePoint is an effective choice that you should consider for your document management needs. With SharePoint development, it becomes easy to share, edit, and find documents of the organization.
In this post, we've discussed the best tips to choose the document management system. Let's have a look at them in depth:
Security
One of the most important things that you should consider is the security of the document management system. While DMS provides easy access to the digital records of the organizations, it is important to ensure that whether it is safe to use or not. It is recommended to check its security features properly
Scalability
As the business grows, so do the requirement of the document storage. While choosing any DMS, you need to check if it provides scalability or not. With DMS like SharePoint, you will get a lot of scalability that will suit your ever changing business requirements.
Are You Looking to Hire Dedicated SharePoint Developers?
Quality
While choosing any DMS, its quality matters a lot. You have to conduct a deep research about the company that has developed the system. You can check out the reviews of the customers for the system online and learn whether the company has a good reputation or not. This will make your decision a lot easier.
Level of Capabilities
Whether you want your DMS to have a mobile access or integrations with some other apps, you need to keep these things in mind while accessing any system. If it satisfies these criteria well, then it would be great to go with that option.
Also Read: How SharePoint Makes Employee Onboarding Process Smooth?
Productivity
The core purpose behind the implementation of the DMS in your organization is to enhance the productivity of your team. If the system is failing to improve your potential to work better, then it would not be a diligent step to invest on it. You should choose the one that helps in improving the efficiency of your business process.
If you need a robust document management system, then SharePoint is an ideal option to go with. It can effectively meet your document management needs and boost the operational efficiency. You can appoint a trusted SharePoint development company for it integration in your process.
Also Read: Why Choose SharePoint Platform for the Document Management?