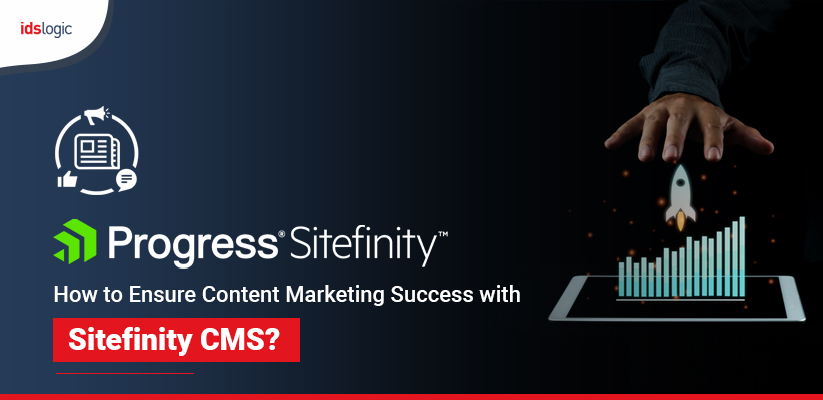 How to Ensure Content Marketing Success with Sitefinity CMS?
Nowadays, content marketing is a robust marketing strategy that drives huge market success. Whether it small, mid, or large scale business, owners are making the most out of this strategy to reap effective results in the form of higher search traffic and improved sales performance.
To ensure your content marketing success, choosing the right CMS is utmost important. Sitefinity is a popular content management system that has been deployed by numerous businesses owing to its vast feature set. Its ability to create, edit, and manage the content with minimal efforts makes it a reliable option to go with for your marketing needs.
If you've plans to integrate this CMS, then you should quickly consult Sitefinity development company to discuss your requirements. They will create fast, secure, and scalable Sitefinity CMS website that aligns with your business marketing goals.
Now, let's have a look how CMS ensures the content marketing success:
Smooth Content Creation & Updates
Sitefinity is an easy to use content management system. You don't have to be technically proficient to operate this CMS, and can post the content without any hassle. Moreover, you can promote a variety of content to explain your service offerings in a better way. This will help you to raise the interest.
Are You Looking to Hire Dedicated Sitefinity Developers?
Social Media Sharing
With the help of social media sharing, it becomes easy to reach out to a wider audience base. Sitefinity leverages the website owners to share the content from a single destination. Choose a suitable plugin that allows you to post the content to various social media platforms within a tap of clicks.
Also Read: Reasons Why You Should Add Live Chat for Your Sitefinity Website
Multi-channel Compatibility
People these days utilizes various devices to access any website. With Sitefinity CMS, it becomes easy to create website and content that will be shareable to multiple devices. The best part is that the website will have cross-channel functionality that makes it run seamlessly across mobiles, desktops, laptops, tablets, etc.
Content Marketing Analytics
Sitefinity CMS analytics integration allows you to monitor the traffic that are coming through your marketing efforts. By analyzing your analytics, it will be helpful for you to understand whether your content marketing strategy is working or not. If it is not providing desirable results, then you can improvise it to get effective results.
In short, Sitefinity CMS is packed with all the relevant features that one would require to boost their content marketing success. You can look for the Sitefinity developers who have enough exposure in building websites based on this platform.
Also Read: Reasons Why Sitefinity is the Best Enterprise Content Management System