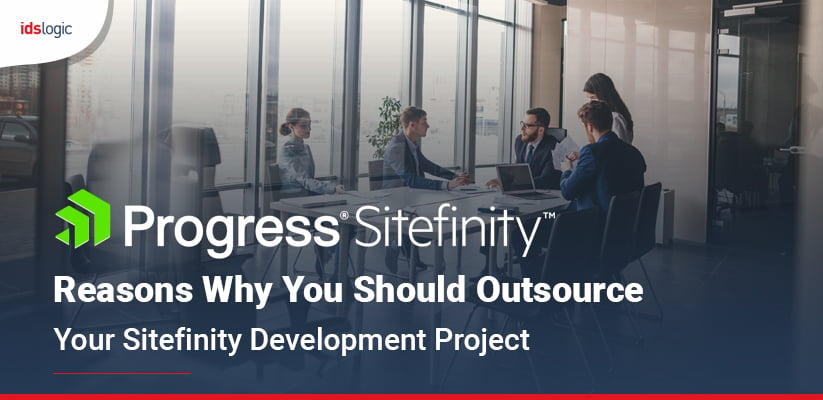 Reasons Why You Should Outsource Your Sitefinity Development Project
Over the past few years, Sitefinity has become the topmost choice of the businesses worldwide when it comes to fulfilling their content management needs. Its advanced feature set helps in building an amazing website without investing much time and efforts.
If you are thinking of Sitefinity CMS development, it would be better to outsource your project from trusted professionals to get effective results. This is one of the best methods to get your project completed in the least possible time.
Here, in this post, we have outlined the main reasons to outsource your Sitefinity development project. Just take a look:
Access to Pool of Talent
One of the main reasons for outsourcing your Sitefinity project is that it provides a pool of top talents. The developers will have a deep expertise of this CMS who will work with dexterity to add value to your development project.
Meeting Deadlines Faster
Since Sitefinity professionals will be assigned to your project, they will know all the ins and outs of this platform. This will be an added advantage for you as your project will be delivered to you in the committed date without any delay.
Are You Looking to Hire Dedicated Sitefinity Developers?
Saves Business Cost
With outsourcing, you will get the flexibility to hire the Sitefinity developers based on your set budget. You will get the option to choose the resources on hourly, weekly, and monthly basis. This will eliminate the need to hire a full-fledged in-house development team, which will save tons of money.
Renders Superb Result
If your in-house team is not expert in Sitefinity development, then it maximizes the chances that you will not get desired results. By choosing for outsourcing, you will get assurance that skilled and qualified professionals will be assigned to your project to deliver pleasing results.
Also Read: How to Ensure Content Marketing Success with Sitefinity CMS?
Technical Support
After the successful project delivery, technical support is required if any issue arises within your Sitefinity website. To remove those technical hurdles, you will require the support from the experts. By choosing outsourcing, you will get round the clock assistance to fix your issues in no time.
If you are looking for the Sitefinity development company to outsource your project, it would be great to conduct a thorough background check of the company. You need to check their portfolio, online reviews, etc., to assess their work supremacy. If you find everything positive, then you can collaborate with the company.
Also Read: Reasons Why You Should Add Live Chat for Your Sitefinity Website