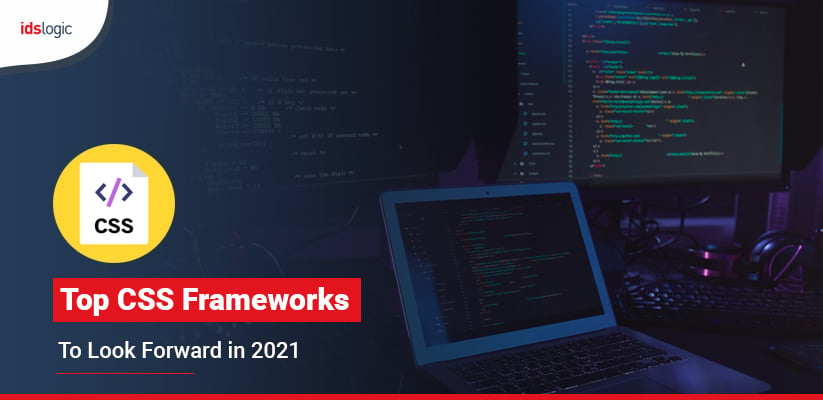 Top CSS Frameworks to Look Forward in 2021
Today, CSS (Cascading Style Sheets) is a crucial part of the web development process. With this HTML tool, the developers get the full control on the layout and presentation of the websites. This higher level of flexibility during development is the reason for its rising popularity.
Since the web development world is consistently progressing, we've got the lots of options for CSS frameworks that have boost up the front-end development. By using them, it becomes easier to create stunning layouts with minimal efforts.
Why You Should Use CSS Frameworks?
There are three significant reasons for using CSS Frameworks that are listed below:
Accelerates the web development process
Supports Cross-browser functionality
Develops symmetrical layouts
Some Popular CSS Frameworks in 2021
Let's take a look at some of the best CSS frameworks that you can utilize in 2021:
Bootstrap
Bootstrap is a leading CSS framework that has been appreciated for its responsive design all over the world. It offers JavaScript components with custom files or CDN. The best part is that it has a large community support that you can refer anytime whenever you stuck at any point.
Also Read: Why Your Web Development Startup Needs the Wisdom of an Experienced Outsourcing Company
Tailwind CSS
With the help of Tailwind CSS, you can speed up the front-end development process. It is user-friendly and you don't have to technically proficient to use this framework. For building a website, you will get pre-designed widgets menu and utility classes.
Foundation
This highly advanced and interactive Framework facilitates speedy web development. It strictly adheres to the mobile-first guideline and is highly responsive in nature. This framework is customizable and offers a lot of flexibility while designing. Furthermore, you will get lots of modular JavaScript components and plugins along with this framework.
Materialize CSS
Materialize CSS is a highly responsive framework used for creating attractive websites. It comes with interactive components that not only makes the development faster, but also delivers an enhanced user experience. The good part is that it has a strong community support that you can refer whenever you need to clear your doubts.
UI Kit
US Kit is equipped with a vast collection of CSS, HTML, and JS components. This lightweight framework is easy to use and offers higher level of customization as well. With this framework, you can build an interactive design with an advanced interface.
Choosing the right CSS framework is vital to ensure the success of your web development project. You should select any option by considering your business goals and objectives.
If you have plans to build a feature-rich website for your business, it is recommended to look for the web development company that have good exposure in working on the aforementioned frameworks.