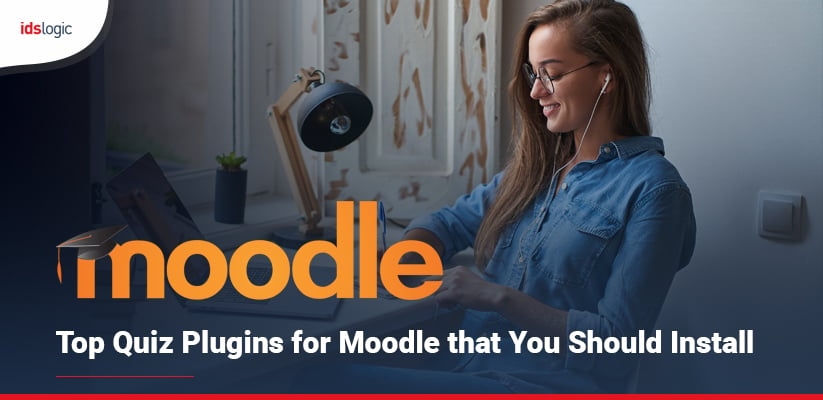 Top Quiz Plugins for Moodle that You Should Install
Moodle is considered as the most popular learning management system all over the world. It has taken the learning industry by storm with its advanced features that contributes towards an effective learning.
To make any Moodle course more interesting, it is recommended to add the quizzes. These not only increases the engagement rate but also helps in the performance assessment of the learners. You can even get insights about their level of understanding on a particular topic.
If you want to add quizzes within your Moodle course, you will get plenty of plugins online that you need to install to achieve your purpose. You can even approach a trusted Moodle development company that can help you in choosing the right one that suits your purpose.
Here are the best Quiz Plugins that you can choose for your Moodle course:
Quiz Activity
Quiz Activity lets you create the repository of questions in a systematic layout. With this plugin, you will get the full flexibility to create questions with or without time limits. You can create multiple choice tests, or self-assessment tests with a proper feedback. The good thing is that the learners can clear all their doubts by raising their issues to the trainers.
Are You Looking to Hire Dedicated Moodle Developers?
Offline Quiz
This plugin has been created by Academic Moodle Corporation that lets you create paper and pencil multiple choice quizzes for your Moodle course. This plugin is user-friendly and suitable for your course if you have to assess a lot of students. What's more? This plugin is designed to work both in offline and online mode.
JazzQuiz
JazzQuiz is designed to evaluate the knowledge and understanding of the learners during face to face lessons. If you want to conduct unplanned discussions with the learners, then this quiz plugin will allow you to do so effectively. Also, it makes the trainers to download attendance reports in CSV format.
Also Read: Important Criteria While Choosing the Moodle Theme for Your Project
Active Quiz
This highly responsive quiz plugin is designed to run quizzes in a live classroom. The trainers have the flexibility to add both timed and non-timed questions in the quizzes. They can even check the answers of the learns in real time to understand their capabilities.
If you have plans to install any of the aforementioned quiz plugin within your Moodle course, then you can seek help from the Moodle developers to help you in this context. They will thoroughly analyze your Moodle course and suggest the best quiz plugin in sync with your requirements.
Also Read: How to Find the Best Moodle LMS Development Company for Your Next Project?