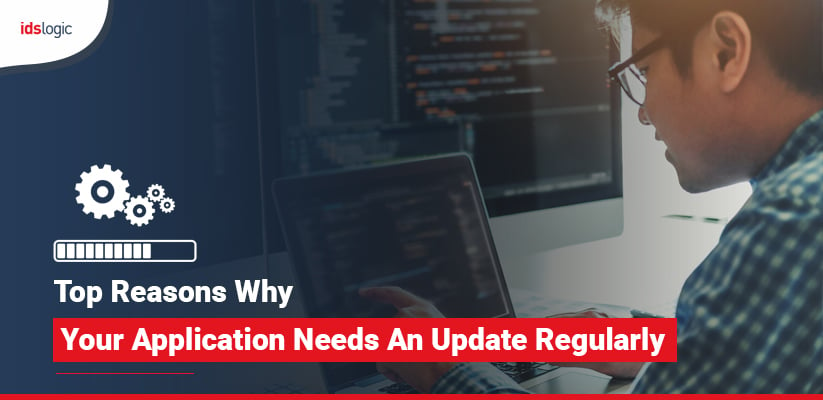 Top Reasons Why Your Application Needs An Update Regularly
There has been a fierce competition in the mobile app industry. Daily new apps are launching in the market with advanced features which is making it extremely difficult for the business apps that are not flowing the trends to sustain in the market.
Mobile app development experts have recommended businesses to timely upgrade their apps for ensuring smooth performance and better security. If you are not following this practice, then your app will fail to impress the users. In turn, they will take no time to uninstall your app.
If you don't want this to happen, it is best to seek assistance from the renowned application support and maintenance services. They will timely check your app for any update and fix all possible bugs that can negatively impacts its performance. Always remember that app update is an important part of its maintenance that you should never overlook, otherwise it can cost your business.
In this post, we have shed light on the reasons why your application needs a constant upgrade. Let's have a look at them:
Strengthens the Security
If you have a business app, then you need to be extra cautious when it comes to the security of the confidential information of the users. Hackers are always looking for the security holes within the apps that can help them to hack any application with ease. If you upgrade the security features in your app, then you can safeguard your app against the attack.
Stay Abreast With Latest Technology
As the technology is continuously progressing, it becomes essential for the app owners to keep up with the latest trends to serve your users in a better way. If your app is missing out on any feature that has the potential to scale up your business, then you'll require an immediate update. This will help you in getting a competitive advantage online.
Also Read: Application Support is no More About Break-Fix. It is Now a Managed Service
Resolving App Bugs
Bugs within the apps are responsible for degrading its performance. Although, you have tested the app thoroughly before its launch. But, there are still some errors that gets left. The users that will use your app will notice that issue and highlight about the same. With update, you will be able to fix those flaws faster to ensure its superior performance.
Also Read: Role of an Application Support Service Provider and How they can Help in Business Growth
Satisfying End Users
When your app will be equipped with the latest features and bug-free, it will provide an excellent user experience, which will ultimately give a boost to the engagement rate. The users will give positive feedback which will increase your brand credibility and encourage other people to try your app.
If you need the best application support, then you should do an extensive research before you finalize any service.