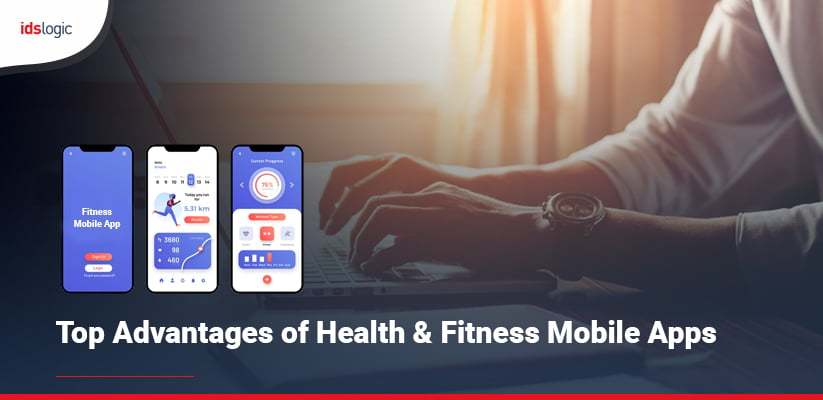 Top Advantages of Health & Fitness Mobile Apps
In this fast-paced world, human race is living a stressful life where health factor often gets overlooked. As a result, they get prone to different diseases where diabetes is at the top. To make yourself physically fit, a lot of gym centers have been opened for your convenience.
If your hectic schedule does not allow you to go there, you can download a health and fitness app. Yes, you read it right. Now, there is an app for almost everything essential thing that we want, and healthcare industry has made the most of it by investing in mobile app development. With such apps, you can keep a close track of your fitness properly.
Listed below are the top advantages of health and fitness mobile apps that you should be aware of!
Monitor Your Fitness Progress
People must have set health goals that you want to achieve in a specific time. It is important to keep a daily track of their results, and fitness app will help them in providing valuable insights about the same. It will let them understand whether their fitness regime is going right or not. If it is not providing effective results, then they can change it anytime on your app.
Are You Looking to Hire Dedicated Mobile App Developers?
Get Workout Suggestions
The best part about the health and fitness mobile apps is that it provides effective workout suggestions. It contains a repository of blog and articles that will provide you with great workout ideas that will prove fruitful in achieving the targets that you have set.
Also Read: How Mobile Apps Are Transforming the Digital Healthcare Services?
Diet Control becomes Easy
People who wanted to stay fit has to follow a particular diet plan that they can't break at all. With health and fitness apps, they get the features that provides them information about their daily calories intake. This will help them to get a control on their diet.
Unarguably, health and fitness apps comes with lots of benefits for the users as they can easily keep a track of their fitness and follow a strict workout routine based on the recommendation of such apps.
There are lots of mobile app development companies that specializes in building health and fitness apps. If you have plans of building an app like this, then you should reach out to the trusted services in this domain to get the best results. But, before choosing any name, conduct a deep research about the company's reputation.
Also Read: 5 Must-Have Features of Travel Android Mobile App