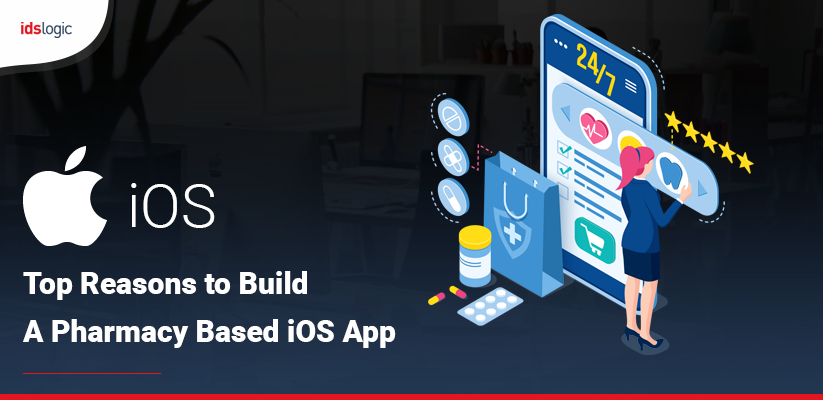 Top Reasons to Build a Pharmacy Based iOS App
Owing to the surge in the COVID -19 cases all over the world, the government bodies had imposed the lockdown worldwide. Only essential services were allowed to operate at that moment, and pharmacy stores were amongst them, but again people were apprehensive of stepping out of their homes to buy their medicines. In that case, investing in a mobile app would prove beneficial in the long run.
If you have a pharmacy business, then having a mobile app is best possible way to reach out to your prospects faster. You can look for the reputed iOS app development company that can build an effective pharmacy based app for your store. Now, let's take a look at the main reasons for building an app like this.
Boosts Business Sales
With a pharmacy iOS app, it becomes convenient for the store owners to reach out to a wider audience, and take your business to heights. When you've a fully functional app of this kind, it will boost the process of online buying and selling. The customers can order medicines anytime from the comfort of their homes, which will help you in the revenue generation.
Are You Looking to Hire Dedicated Mobile App Developers?
Improves Brand Recognition
In this digital ear, it is imperative for every business to have an online presence otherwise you can lose out your customers and sales. When you will have a pharmacy app for your store, it will help in improving your brand recognition. The more they will see your app on the Apple App store the more they will recognize you.
Indirect Marketing Method
Businesses spend lots of money on the marketing efforts to promote their pharmacy store. With a mobile app, you don't have to invest much in the promotional activities as it will act as your 24*7 marketing tool that will help in winning the attention of the customers. In turn, it will again maximize your business revenue to a great extent.
Also Read: Effective Tips to Get Approval of Your iOS App on the App Store
Provides Competitive Edge
If you launch your pharmacy app before your competitors, it will help you in attaining a competitive edge in the market. Your round the clock availability will leverage the customers to order their medicines without any hassle. With this, your brand credibility will be enhanced.
Hire Trusted iOS App Developers for Building a Pharmacy App
To build an excellent pharmacy app for your business, it is important to hire iOS developers who have ample experience in building an app like this with faster turnaround time.
Also Read: Top Reasons to Implement Live Chat In-App Feature in your iOS App